We Get "Freshly Frosted" During ID @ Xbox At PAX West
Wrapping up our belated remainder of PAX West 2019 coverage, I wanted to go back to a game we saw during the ID @ Xbox event with Freshly Frosted. For the most part, when you visit this event every year, you see a mix of what's on the way for Xbox and indie games that will be getting a release for the platform somewhere down the road. I always enjoy checking out indie titles, and that led me to the second half of the presentation floor where most of the indie developers were. And sitting next to the popular booth that had Jackbox Party Pack 6 was this delightful game where you make donuts. This game is so indie, it doesn't even have a studio, it was made by three creators named Ally Overton, Ty Taylor, and Amanda End, with music by Elie Abraham.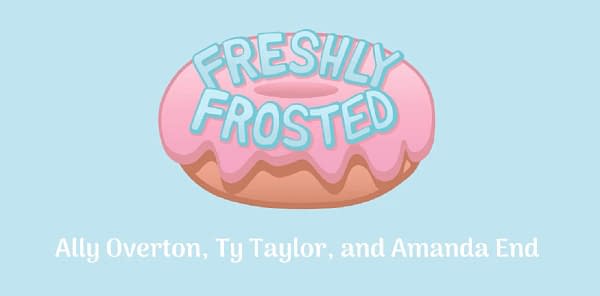 The game is pretty simple but fun. You run a donut factory where you need to make specific kinds of donuts. And in order to make them, you have to set up an assembly line to get the job done. This is a lot of pattern management as you will get a blank donut, and have to create the line to go around get it decorated as it needs to be before going out the other end to be boxed and shipped. I enjoyed the challenge and got a kick out of seeing the factory run when it was complete. Technically, you can download a demo of the game now for PC, but at the time we were chatting with them, it seemed like they didn't have a proper release date scheduled yet. We look forward to making all the donuts when Freshly Frosted is properly released.