When we got booked time to go check out what Nintendo wanted to show off at PAX East, the game I most wanted to see was Mortal Kombat 11. Not just because I'm a fan or because I wanted to avoid the lines on the floor, but because I wanted to see how well this game held up on a modern Nintendo console. And surprisingly, I was not disappointed. A lot of the criticism I heard from people before going in was that the Switch didn't compare to the PS4 or Xbox One, which is why we didn't see it at the MK11 reveal event back in January, but no one had touched the game on the console yet and were just assuming this was the case. I can tell you for certainty that was absolutely wrong.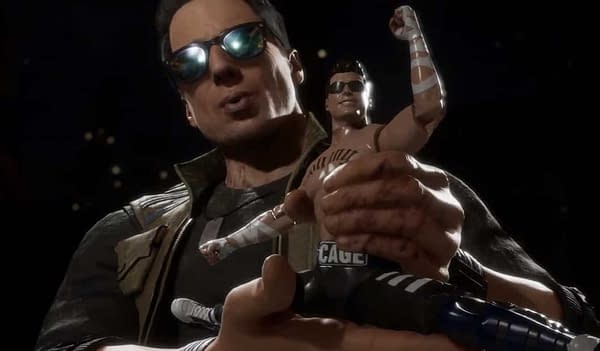 The demo we got to try was limited to six characters and a couple of stages, mainly because they still don't want everything leaked, so it was stuff we'd seen already. This game played at 60 fps, on a Switch! No blurry backgrounds, no frame loss, degradation between movements, nothing. It was as smooth as the PC and PS4 builds I tried months earlier. What's more, for all you paranoid folk, all the blood and gore is here. There is no censorship, there are no hidden maneuvers or removed combos. I could nut-punch with Johnny Cage like any other version. Anyone out there who has a fear that Mortal Kombat 11 on the Switch is going to be nerfed or censored, you can put those fears aside, it's good! The only real question I had left was online play, which obviously we can't answer yet since it hasn't launched and the servers for the Switch aren't active. We'll see how that shakes out on April 23rd.
Enjoyed this article? Share it!