We Played "Overwatch 2" At BlizzCon 2019 & Have Some Thoughts
It's been a couple of weeks since we attended BlizzCon 2019, but I wanted to take some time to reflect on the demos I played like Overwatch 2. Rather than rushing in with my thoughts from the event and getting buried under the 3,000 other people rushing to post their thoughts, I kicked back for a moment and let it digest. When the word of a sequel came out, it was both cool and a little puzzling since the original isn't even four years old. And after seeing the presentations of the new Push mode and the story mode that have been added to this game, we had to give them a try. We were able to get in some demo time with the game a couple of times that weekend.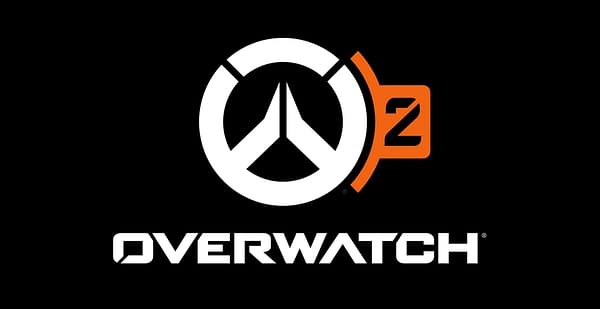 We'll start with the story mode. First and foremost, if you love the Uprising events they hold every now and then, you're in for a treat as Overwatch 2's story mode is basically that. You and three other players will select specific characters to go in and accomplish a mission. The teams consist of two DPS, one tank, and one healer. The demo we got to play is one of the early missions of the game as you drop into Rio De Janeiro, as the Overwatch team runs into Lúcio. He guides Mei, Tracer, and Reinhardt through the city, which is being invaded by Null Sector, eventually heading to a mothership to blow it up.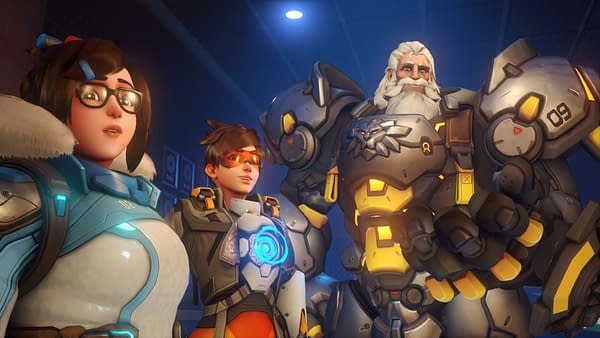 You'll be getting a lot of time in learning how to work as a squad as you'll run and gun, while also meeting specific mission goals. One of the nice bonuses is that at certain sections you can pick up bonus items that go into a specific key you rarely use in the game. These include a health booster, a type of EMP grenade, and a turret gun like Torbjörn uses. You'll use these items to aid in your ability to accomplish the mission. I tired the mission with two super amazing teams, one on easy and one on hard. And despite having an esports player (who I can't name on here) on our team, we barely made it out alive on hard. They made this one a challenge, and I look forward to trying out more of it.
The second area we got to try out was Push. This is the one where you have two teams of six rushing toward a giant robot who will push a barricade down a path toward a goal. Much like a payload, as long as someone is standing next to him, the robot will push. If no one is nearby, he waits for one of the two teams to take over. There are two goals on each path, the first one gives you a better spawn point, the second is the end giving you victory. If you lose control of the robot, the other team can take over and he will run to the other barricade and twice the speed, but once he touches it, he's back to slow-and-steady.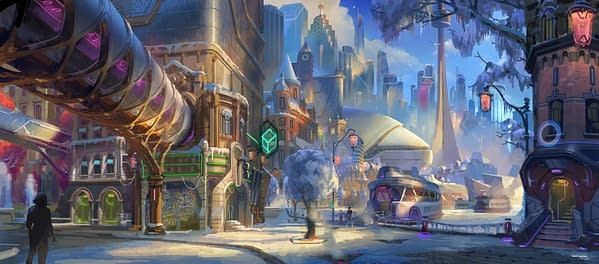 This mode annoyed me more than anything. If only because like a lot of multiplayer matches in Overwatch, you get players who would rather go play deathmatch rather than the objective. Especially on a map like this one, which was set in the new location of Toronto, it's easy to get distracted. As an added bonus, combat isn't so linear. Both teams aren't just coming from opposite sides of the map. There are multiple entry points from which you can gain an advantage or hold control. You'll be paying far more attention as to what's around you, especially what's behind you, than you used to.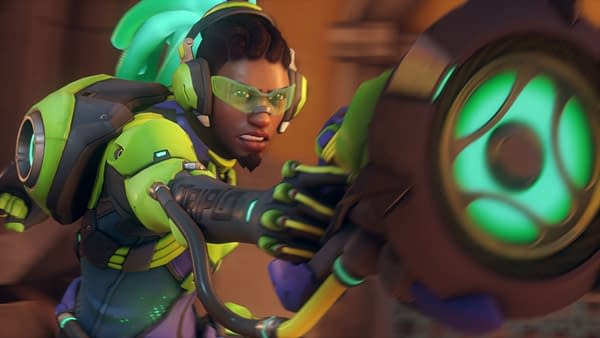 Overall, I dug what Overwatch 2 had to offer. There's more variety here than just picking one of three modes and hoping for the best when it comes to teammates. But at the same time, it comes with the same flaws all FPS titles have when it comes to being teammates and getting the job done. If you're coordinated and have the objective in mind, you'll do fine in both modes. If not, you're going to end up hating life until the clock runs down. I look forward to seeing more from the game as we wait to hear about a proper release date.