We Tried "Solasta: Crown Of The Magister" At PAX West 2019
One of the last games we played during PAX west 2019 was Solasta: Crown Of The Magister from indie studio Tactical Adventures. The is a tactical strategy game with a slice of adventure in it as you will be making decisions for a four-person party. You'll come to locations and talk to the locals about what's going on, and choose the dialog of the characters you command to dictate what info you'll get. Then, you'll hit the grid and make your way through ruins and forests to seek out a specific location or treasure. The game plays a lot like a mix of familiar names like Final Fantasy Tactics, Baldur's Gate, and even some Mass Effect thrown in there.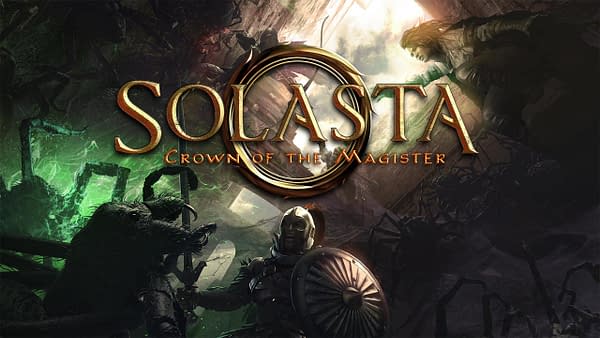 I really enjoyed the combat to this one as it felt like a tactical game I could get into. But there were many elements of this that reminded me of Fifth Edition from D&D. In fact, the designers were inspired by the tabletop game and it clearly shows in the way they present the characters, their classes, and the world around them. I had a lot of fun roaming around looking for puzzles and people to fight. At the moment, Solasta: Crown Of The Magister doesn't have any release date. Their Steam page says "When its ready!" for the release as we speak. So I guess we'll just have to wait and see how long it takes them to finish.