A couple months ago, Asymmetric announced that it would be bringing West of Loathing to the Nintendo Switch as part of Nintendo's Nindies program, but we never got an official date. This week, the company sent out an official notice letting fans know when it was coming. Turns out, the release is a lot sooner than we expected as it will be available for download on May 31st.
The indie RPG title was one of the best games we got to play during 2017, primarily because of the humor and the length of the game being just right. You can check out our review of it here as we wait for it to come out next week. Meanwhile, here's a description and the announcement trailer.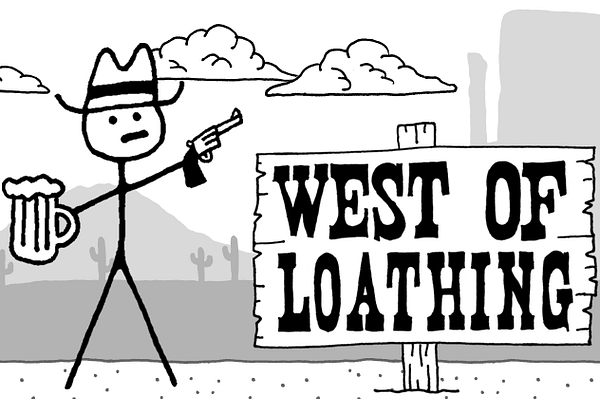 Affectionately known as "Skyrim with beans and big hats," West of Loathing is a sprawling single-player RPG chock full of stories, saloons, and side quests. Customize your hero with 3 character classes (Snake Oiler, Beanslinger, and Cow Puncher) and more than 50 stylish hats. Pick up random junk to boost your skills and gain an advantage in combat. Befriend or be-enemy other travelers you meet along the way. Shovel cow patties. Drink whiskey. And whatever you do, keep your face off the Sherf's wanted posters — no good ever comes of that.
Enjoyed this article? Share it!