What's in the Box?!: Loot Gaming – July 2018
Another box we received late this time around was the Loot Gaming box from Loot Crate in July. Well, late is better than never, right? We absolutely love these boxes and we can't wait to see what we got inside this time around.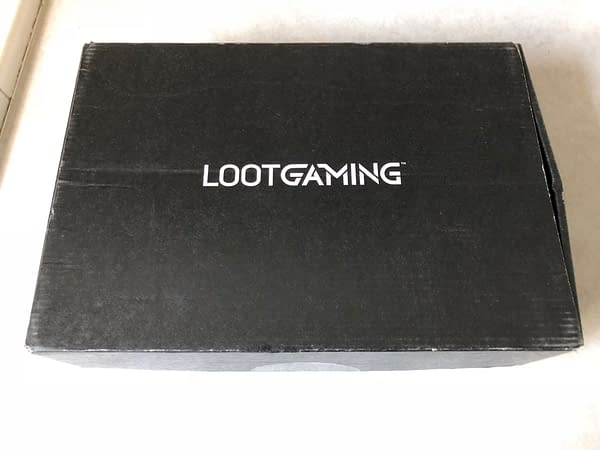 First up we have some crew socks, but not just any crew socks, we have Bioshock Infinite crew socks. These are pretty snazzy as they are gold and light blue with all of the symbols from the game decorating the top, with the game name sitting on the top of your foot. The only drawback is I wouldn't call these crew socks, they're too thin. These are more like dress socks that you'd wear with a suit. They're pretty good, but not what they're advertised to be.
A little something for the kitchen this time around as we got some Halo cookie cutters. It's a pretty nice set of familiar Halo themes, especially for those of you who love the game. These work pretty decently, but I would recommend them more for cookies that don't have a ton of stuff in the dough. So, things like shortbread work better than say, chocolate chip. But they do make pretty nice patterns.
The pin for this set, which goes with the shirt we'll see later, is a fully cooked chicken. This is a little nod to Castlevania, as this is your primary source of health in the game. The enamel is great and the design is awesome, I don't really have any complaints as to how the pin looks. But yet again, we have a pin with a metal back as opposed to a rubber one, which isn't all that great for clothing and skin. It's something I really wish they'd change by now.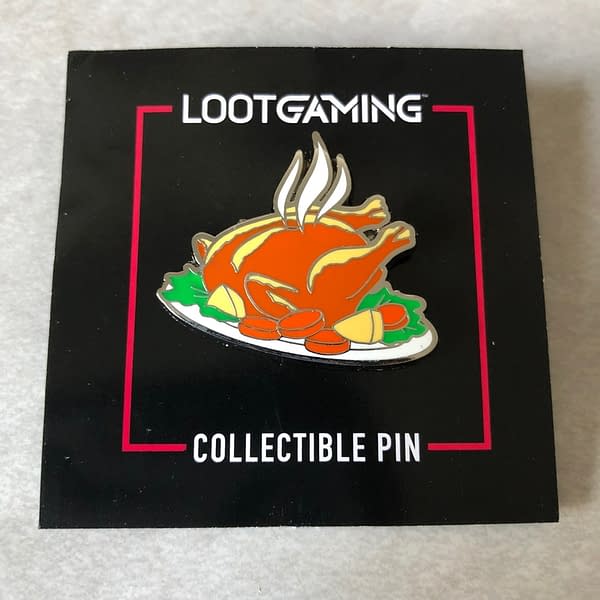 Going back to the kitchen for a second, we got this awesome apron that is Skyrim themed! Here you are, decked out in your finest armor, ready for the biggest fight of your life! Grilling something on the BBQ. I love the black apron look along with the design on the front, it absolutely screams awesome. No complaints about this one, other than not really knowing when it's too dirty.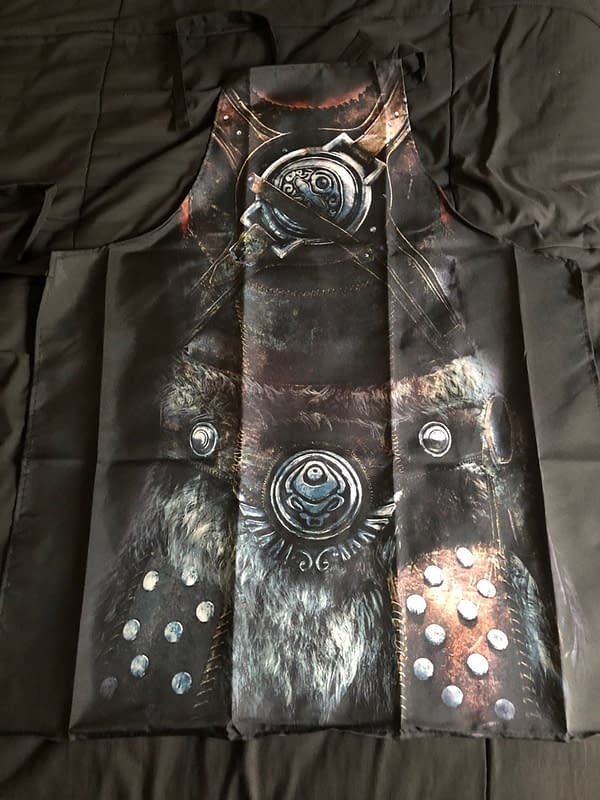 Speaking of Skyrim, the poster for this box is a massive picture of The Elder Scrolls V: Skyrim. I don't really have a lot to say on this one beyond the fact that the art looks great. I just wish it wasn't a folded poster. I'm not sure if Loot Gaming will ever switch this up, but I hate working out the creases on these posters.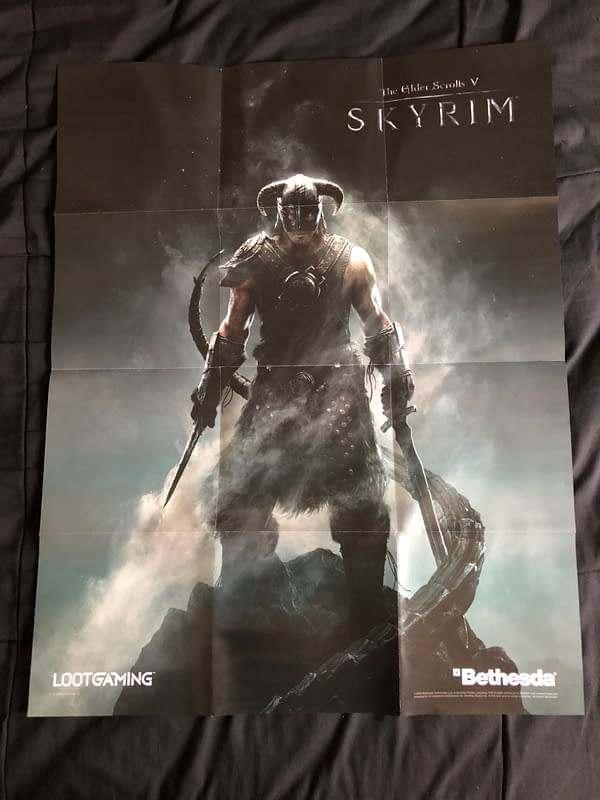 Finally, the make or break item of the box: the t-shirt. This time around we get a nice insider joke as we see Uncle Vlad's Wall Chicken. This is, of course, another reference to Castlevania's ever constant supply of chicken you get off of the walls for your health. It's simple and funny, a pixel art of the chicken along with the banners and some bats. The only downside is that it's on this bright blue design. I would have preferred black or something darker to match the feel of the game. That said, it's a really funny reference.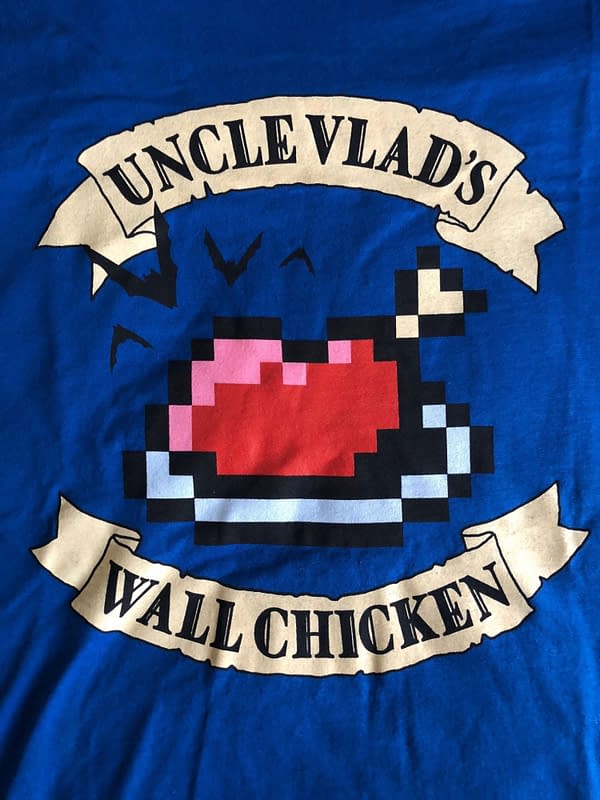 Overall, I enjoyed this box. Not everything in this month's Loot Gaming was a winner, but the box itself wasn't bad. I look forward to seeing what August brings this time around.