Who Will be The Next MapleStory Villian? Not Even Nexon Knows
During MapleStory Fest this weekend in LA, I got to sit down with developers for MapleStory and ask about the upcoming summer updates for the MMO. Notably, MapleStory is just starting to move on from its fourteen-year campaign against the Black Mage, who was finally earlier this year.
Fans have wanted to know what was coming after the defeat of the Black Mage since early this year, but the summer updates won't tell them much. The summer updates are focused on gameplay balance updates, community events, and the Pathfinder class hero.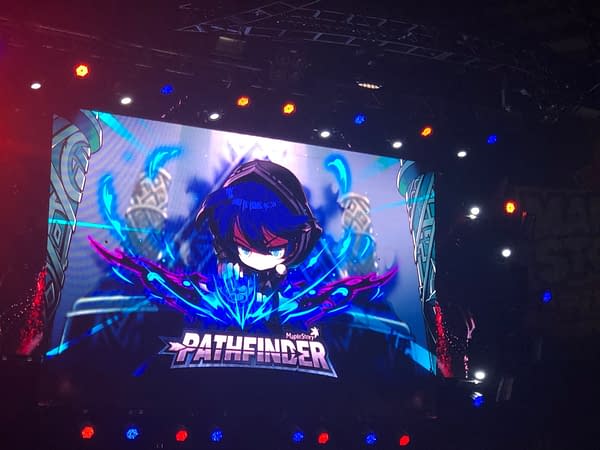 MapleStory fans will get to enjoy some adventures with the Pathfinder, however, as they'll go about exploring ancient ruins and learning some new Maple-lore. Which is pretty fantastic.
But when asked about where the story is going from here, representatives from Nexon said that, well, even they aren't sure. The story is being worked on by a professional writer who was contracted by Nexon to craft the story of the game, and so, even Nexon themselves aren't sure what's coming next.
So, whoever replaces the Black Mage as the major big bad of MapleStory, whether Orchid returns or not, we'll all just have to wait and see.
In the meantime, there will be plenty of changes to the game with the magic bowman Pathfinder class, which will hit in the game's June Adventure update.