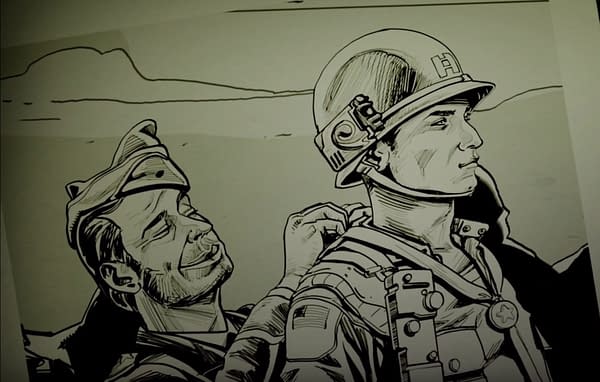 In case you forgot 2017's best "let's go kill some Nazis" game, Wolfenstein II: The New Colossus has an expansion pack, to give you more Nazis to go punch. The Deeds of Captain Wilkins has gone live as the game's third DLC. The expansion is the final piece of Season Pass content for Wolfenstein II and further's Bethesda's commitment to making awesome single player games for those of us who just really don't enjoy multiplayer.
This DLC puts us in the shoes of Captain Wilkins, who has been on the run since the Nazis leveled Manhattan with an atomic bomb. We catch up with the Captain as Wilkins returns home to reunite with old friends and dismantle a Nazi super weapon. We'll even get to hop in the Battlewalker as we infiltrate Alaska's Kodiak Island to crush Operation Black Sun.
The expansion's official description reads:
Gather 'round, lovers of freedom! Following The Adventures of Gunslinger Joe and The Diaries of Agent Silent Death comes a third tale of heroism, courage, valor and good ol' fashioned Nazi-killin'.The Deeds of Captain Wilkins, the final installment in the Freedom Chronicles trilogy, is now available.In this thrilling chapter renowned US Army veteran and resistance fighter Captain Gerald Wilkins travels to Nazi-controlled Alaska,armed with a stolen experimental battlewalker contraption, to stop a nefarious super weapon known as the Sun Gun. The Deeds of Captain Wilkins is the third expansion in the Freedom Chronicles Season Pass, a series of DLC packs for Wolfenstein II: The New Colossus featuring the stories of three unique heroes fighting for liberty against the Nazi scourge.
You can check out the DLC's trailer below.
Enjoyed this article? Share it!