"World Of Warcraft" Just Got The Rise Of Azshara Update
World Of Warcraft players will be happy to know the latest update for The Battle For Azeroth has dropped with Rise Of Azshara. You can read the finer details of the update here as we have screenshot and the trailer introducing you to what's about to happen in the game. There's a ton of content added to this one as you'll get to experiment with some new abilities and class changes, a new raid, a new location in Mechagon Island, some cool gear, and a few other surprises. Bet of luck to you as the latest World Of Warcraft story picks up.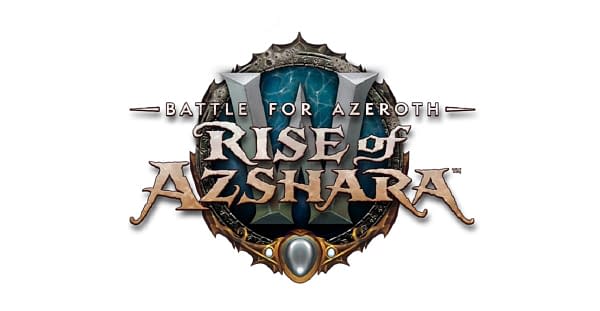 During a high-stakes chase across the seas, the Alliance and the Horde are waylaid by an ancient enemy who's been lurking beneath the depths: Queen Azshara and her fearsome naga army. The naval forces of both factions are destroyed in the ambush, and the survivors find themselves stranded in the ancient naga domain of Nazjatar.

Soon after they arrive in Nazjatar, Alliance heroes will come upon a new faction of deep-sea warriors, the Waveblade Ankoan, while Horde heroes will meet the Unshackled, a group of races who have escaped the naga's clutches. Both sides offer champions who offer their services as combat allies and grow in power over time as players prepare for their epic confrontation with Queen Azshara.

Adventurers who are level 120 and have unlocked Battle for Azeroth World Quests, completing the quest "Uniting Kul Tiras" or "Uniting Zandalar," will receive a summon from either Genn Greymane or Nathanos Blightcaller, kicking off the events that bring them to Nazjatar.