WWE's Lana Blasts Yukes and 2K for Shoddy 2K19 Character Model
WWE superstar Lana took to Twitter Friday night to blast game makers 2K and Yukes for doing a crappy job on her character model after the WWE Games Twitter account announced her first-ever appearance in the game.
"Who is this?" Lana asked, accentuating the question with five additional question marks. "Never have I worn that gear or wrestled with short hair so I am very confused who this women is."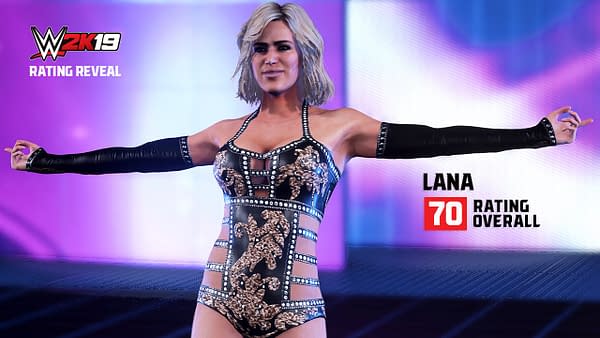 Lana isn't saying anything that long-suffering WWE video gamers haven't thought before themselves. Crappy character models for many wrestlers is a common complaint, amongst others that also include releasing essentially the same game every year for full price without putting any effort into making any real improvements, removing useful and beloved functionality like custom music or GM mode in place of features nobody asked for like a revised submission system or awful promo generators, lousy and often hilariously inaccurate commentary, and an immediately out-of-date roster that never gets updated. (But if you want fifteen different versions of Triple H to play as, this is definitely the game for you.)
Presumably, Lana will delete the tweet by the time someone in WWE's social media department wakes up tomorrow morning and realizes someone has said a bad thing, but for now, she is our god damn hero. Truly, when it comes to blurting out the thing all of us are thinking about your own employer, Lana is the best. Lana #1.
Below, a screenshot of the tweet for when it gets deleted.