Have you ever been playing SEGA Genesis Classics on your Nintendo Switch and thought, "I wish I has a Genesis controller for this?" Dream no longer! The crew over at 8BitDo have created a retro controller that looks and plays almost exactly like a proper SEGA Genesis controller. Technically, it's a remake of the six-button Control Pad they made in 1993, but it still does the job, along with three additional buttons along the bottom to utilize the controls on a Switch console. The M30 Bluetooth Gamepad is a wireless controller that uses the same connection tech as the Pro Controller, so it should sync up to the system in a sinch.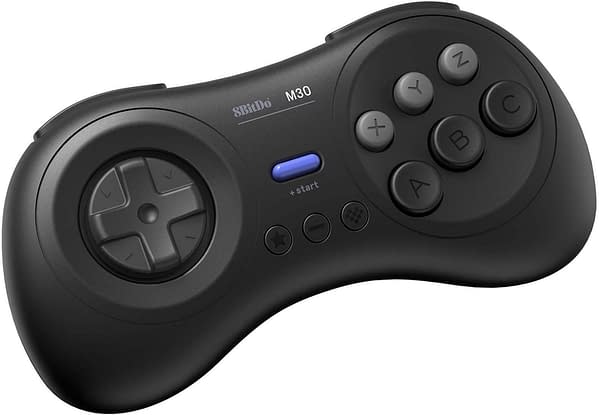 You can currently pre-order them on their website for $30 as it will be released on February 28th. The company also makes all sorts of wireless retro controllers that look like everything from the NES and SNES versions, all the way to an arcade stick that looks like the NES Advantage.
Enjoyed this article? Share it!