Reports are coming out from various outlets that the Nintendo Switch version of NBA 2K18 is going to need a lot more memory than you expect just to run the game. The reason people are getting up in arms is the amount of space required just to run it on the console, which the math breaks down like this if you buy the game on a cartridge: You need 6.8 GB for additional software downloads to make the game run, then the first software update which is another 16.1 GB, and then 5 GB on top of that just for the save file. And that's 5 GB per save file, so if you have multiple accounts on a Switch using the same game, you now have more memory gone.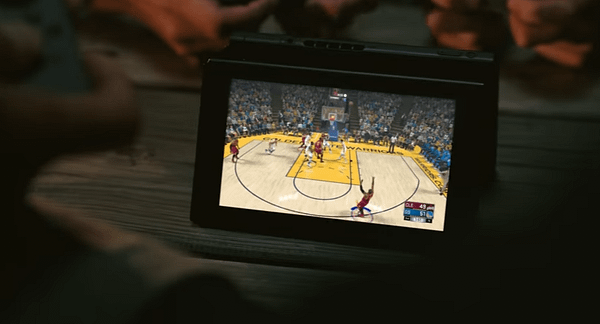 Assuming you're just doing one save file, that's a total of 27.9 GB for a single Switch unit, which goes over the almost 26 GB you have on your system after Nintendo's own updates and software take up over 6 GB of the 32 GB drive it comes with. So if you want to play NBA 2K18 on a Nintendo Switch, it becomes a requirement to purchase a Micro SD card that is at least 32 GB to store the entire game. The game is due out this Tuesday, which gives you time to price shop for a card if you really want to buy the game.
Enjoyed this article? Share it!