Posted in: Games, Video Games | Tagged: Breath of the Wild, earbuds, PDP gaming, Review, The Legend of Zelda, Zelda Chat Earbuds
---
These Zelda Chat Earbuds Look Sweet, But Do They Sound Sweet?
We briefly mentioned yesterday in our review of the Elite Player Backpack that we received some Zelda Chat Earbuds in the mail as well from PDP. Simply put, when you're taking the Switch out and about, not everyone wants to listen to you play games. So like every portable system Nintendo made before it, you got a headphone jack. And like almost every system before it, no earbuds came with it. So you can either use what you got or go for something with Nintendo's branding on it. We got a set of these earbuds for review, so let's look them over and test them out. First off you got the case. a lovely Breath Of The Wild symbol with the "Z" and the Master Sword as your primary logo on everything. Black on gold was definitely the way to go for this particular set, making everything look all flashy. When you open it up, the earbuds are wrapped around a piece of silicone that you can remove from the bottom half while the top half has another logo and a small net pocket. To be clear, this is everything the case has to offer, so unless they intended this to be a small pouch for money or a cleaning cloth, it just kinda sits there. Nice to have, but somewhat useless. The earbuds themselves are quite nice—they have the L and R letters and bend inward toward the ear canal so they can fit in nice and snug. The trouble with them is that there are no additional foam tips of different sizes just in case your ear canal is smaller or larger. These were designed to be as middle-of-the-road as possible so that most anyone could pick them up and put them in without issues. I myself who am very picky with anything inner-ear or reference monitors got lucky in that they stayed in, but I could also tell that if I started using them during an activity like running or cycling, they might fall out. The one area I had the biggest issue with was the microphone. These earbuds were primarily designed to work with the Nintendo Switch, however, they also work with other objects. My iPhone, for example, picks up what's said into the microphone and responds to the button on the side. But, there's no volume control, and that's a key element no matter what you're designing earbuds for these days. Even my Razer headphones that primarily sit on my desk and are used for PC and PS4 gaming come with volume control. So it's a bit of a disappointment to know I have to use whatever volume control the device comes with to adjust it. As far as audio quality goes, there are great differences in what you get out of it. For the Switch, it's excellent. No problems whatsoever with the in-game audio, no degradation in quality or missing elements. Plugging it into my PC and speakers, I noticed the audio got a bit hollow as if it was coming down a small echo chamber. Testing it on an iPhone and Android devices, the audio seemed to carry a little more bass than normal. If you like that kind of thing, all the more power to you, but it just isn't for every song or game you might be playing on the device. Overall, the Zelda Chat Earbuds are great for gaming (especially on the Switch), but they lack in a lot of other areas. I really dig the look and appearance of them, and let's be honest, you don't buy a pair of earbuds with the Zelda logo on the side unless your a major fan who wants to show it off. If you're simply buying them for use with the Switch, fantastic, it will do exactly what you want it to do. But if you're hoping for them to be multiuseful, you might want to look into another pair for everything outside of gaming.
---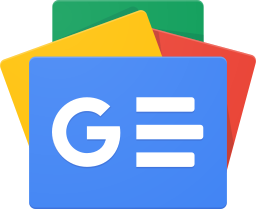 Stay up-to-date and support the site by following Bleeding Cool on Google News today!