4 New Character Posters and a BTS Featurette for "Maleficent: Mistress of Evil"
Disney is looking at the rest of the year and while most people are focused on Frozen II or Star Wars: Rise of Skywalker Maleficent: Mistress of Evil could be one of the movies that people aren't looking out for. The first one grossed over $700 million at the worldwide box office but if this year has taught us anything it's that a sequel to a well-performing movie isn't a promise of box office gold. Now that we're a little under a month and a half away from the release Disney has kicked up the promotion game. They released four new character posters on Twitter.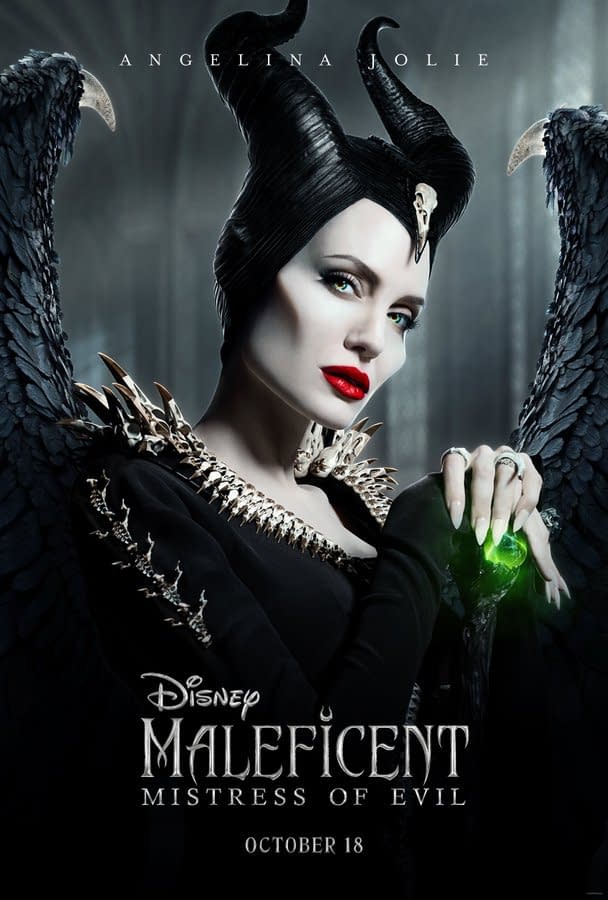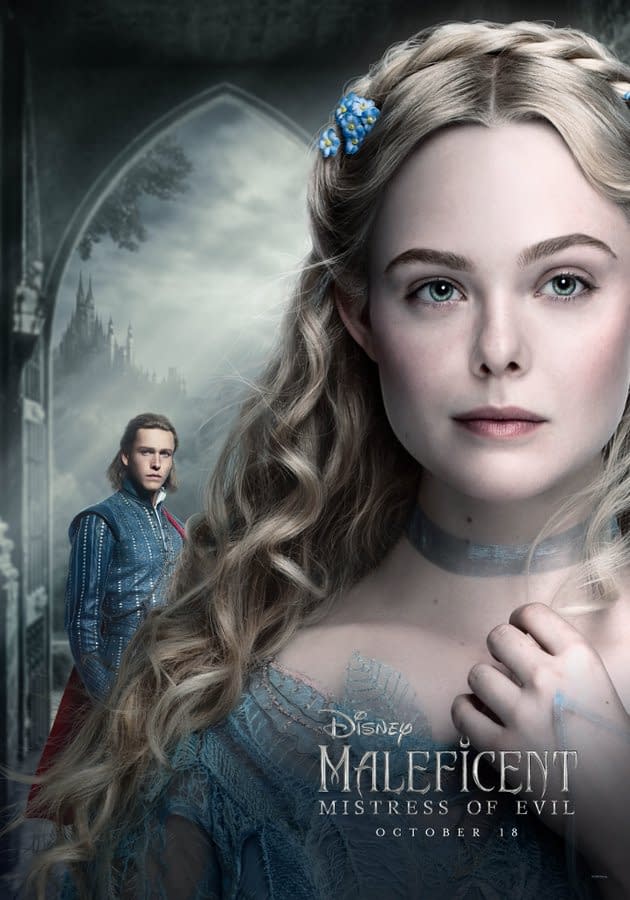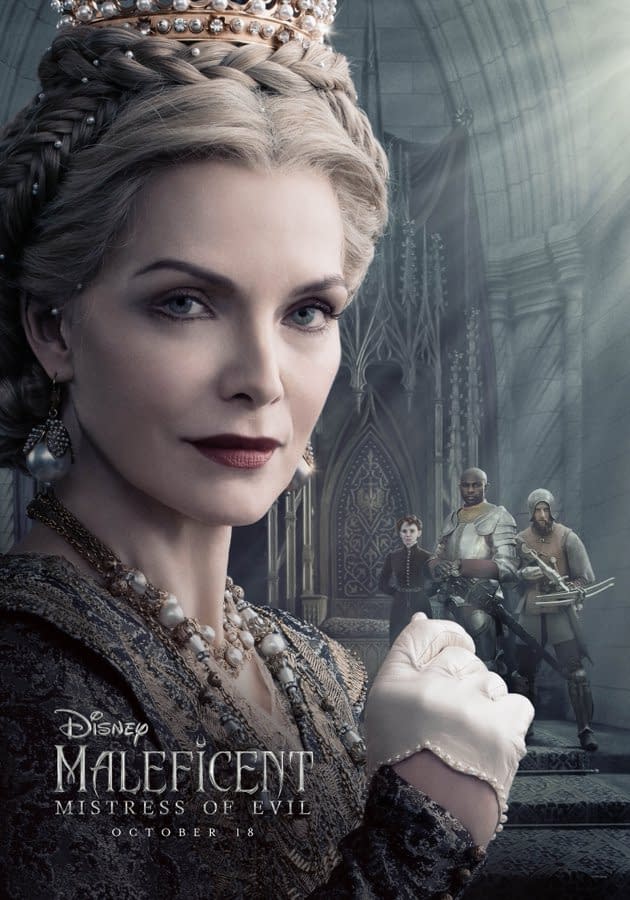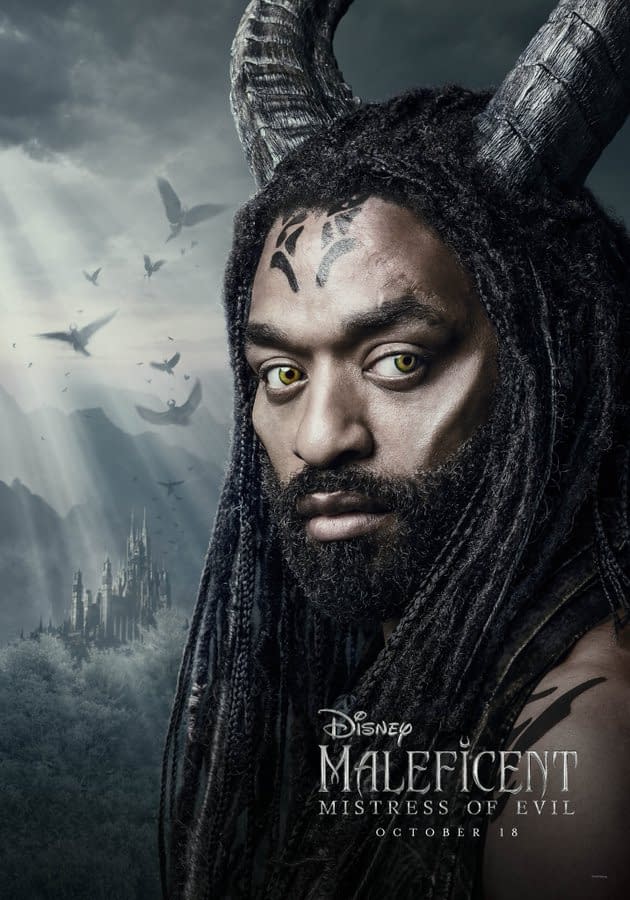 We also got a new behind-the-scenes featurette that has a bunch of the cast members talking about star Angelina Jolie is the only one who could play this role.
We can hope that future marketing will continue to focus on this world since that was the thing that made the first movie unique. It built a beautiful world and people clearly enjoyed it the first time around. Whether or not they want to return for a second round is very much still up in the air.
Summary: The complex relationship of Maleficent and Aurora continues to be explored as they face new threats to the magical land of the Moors.
Maleficent: Mistress of Evil, directed by Joachim Rønning, stars Angelina Jolie, Elle Fanning, Ed Skrein, Michelle Pfeiffer, Chiwetel Ejiofor, and Jenn Murray. It will be released on October 18, 2019.