Posted in: Movies, Universal | Tagged: dwayne johnson, hobbs and shaw, the fast saga, universal
---
A New Fast & Furious Movie Starring Dwayne Johnson Is In Development
Dwayne Johnson has confirmed that he is starring in new Fast & Furious movie that will serve as the "set up for Fast X: Part II."
---
We can hope that this time the ink is dry on some contracts before this announcement was made because it didn't end well the last time Dwayne Johnson was involved with someone returning to a franchise. It was spoiled before the movie even came out, but Johnson's character of Hobbs was back at the end of Fast X. Last we heard, there wasn't a chance in hell that was happening, but it seems that things that been buried or Black Adam really did bomb that bad. Johnson took to social media to announce that he is "100% returning" to the Fast& Furious franchise and also confirmed that a new film is in development.
Johnson says in the video that him and Vin Diesel have had their differences, but they are like "brothers" and seem to have solved whatever was happening between them. Johnson refers to it as "the north star" or the bigger picture regarding returning. It was about the story and the fans, and he called it an "easy decision. The film isn't a sequel to the 2019 spin-off film but is instead going to serve as a bridge or a "set up for Fast X: Part II" or whatever they are calling it. However, that is a bit weird in terms of release dates. The new film will be released in 2025, which isn't that far away, but the writer's strike could give them an excuse to delay. It sounds like they might already have a script for this new film since Chris Morgan is already attached (via EW), and that couldn't have happened since the strike started. Diesel seemed to imply that the franchise's end could be a trilogy. Is this the third Fast and Furious film he was referencing but couldn't say without giving away that Johnson was returning? We'll have to see, everything is still early, and we don't have a clear answer on anything yet.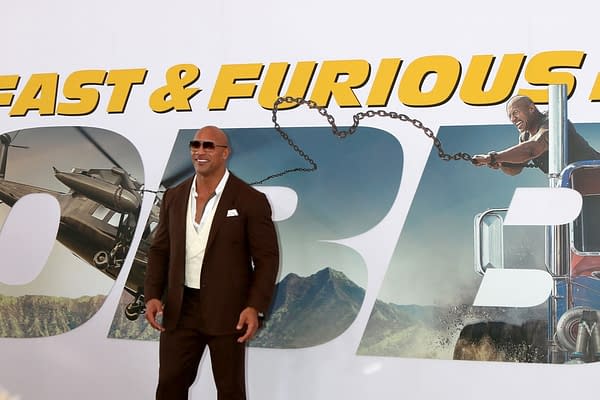 Fast X: Summary, Cast List, Release Date
The end of the road begins. Fast X, the tenth film in the Fast & Furious Saga, launches the final chapters of one of cinema's most storied and popular global franchises, now in its third decade and still going strong with the same core cast and characters as when it began. Over many missions and against impossible odds, Dom Toretto (Vin Diesel) and his family have outsmarted, out-nerved, and outdriven every foe in their path. Now, they confront the most lethal opponent they've ever faced: A terrifying threat emerging from the shadows of the past who's fueled by blood revenge and who is determined to shatter this family and destroy everything—and everyone—that Dom loves forever.
In 2011's Fast Five, Dom and his crew took out nefarious Brazilian drug kingpin Hernan Reyes and decapitated his empire on a bridge in Rio De Janeiro. What they didn't know was that Reyes' son, Dante (Aquaman's Jason Momoa), witnessed it all and has spent the last 12 years masterminding a plan to make Dom pay the ultimate price. Dante's plot will scatter Dom's family from Los Angeles to the catacombs of Rome, from Brazil to London, and from Portugal to Antarctica. New allies will be forged, and old enemies will resurface. But everything changes when Dom discovers that his own 8-year-old son (Leo Abelo Perry, Black-ish) is the ultimate target of Dante's vengeance.
Directed by Louis Leterrier (Clash of the Titans, The Incredible Hulk), Fast X stars returning cast members Michelle Rodriguez, Tyrese Gibson, Chris "Ludacris" Bridges, Nathalie Emmanuel, Jordana Brewster, Sung Kang, Jason Statham, John Cena, and Scott Eastwood, with Oscar® winner Helen Mirren and Oscar® winner Charlize Theron. The film also features an extraordinary new cast, including Oscar® winner Brie Larson as Tess, a rogue representative from the Agency; Alan Richtson (Reacher) as Aimes, the new head of the Agency who doesn't hold the same fondness for Dom's crew as his predecessor, Mr. Nobody; Daniela Melchior (The Suicide Squad) as a Brazilian street racer with a powerful tie to Dom's past; and legendary Oscar® winner Rita Moreno as Dom and Mia's Abuelita Toretto. Fast X was released on May 19th.
---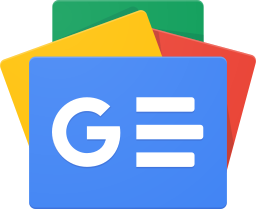 Stay up-to-date and support the site by following Bleeding Cool on Google News today!