Agathe-Christine: Next Door Spy Review: Fun-Loving Film for Older Kids
Are you on the lookout for a new film to watch with your mystery-loving child? If so, I've got a great movie for you! While it's not quite as polished as the modern reboot of Carmen SanDiego, Scoob, or other big studio titles, Agathe-Christine: Next Door Spy is a fun-loving animated feature great for older elementary children.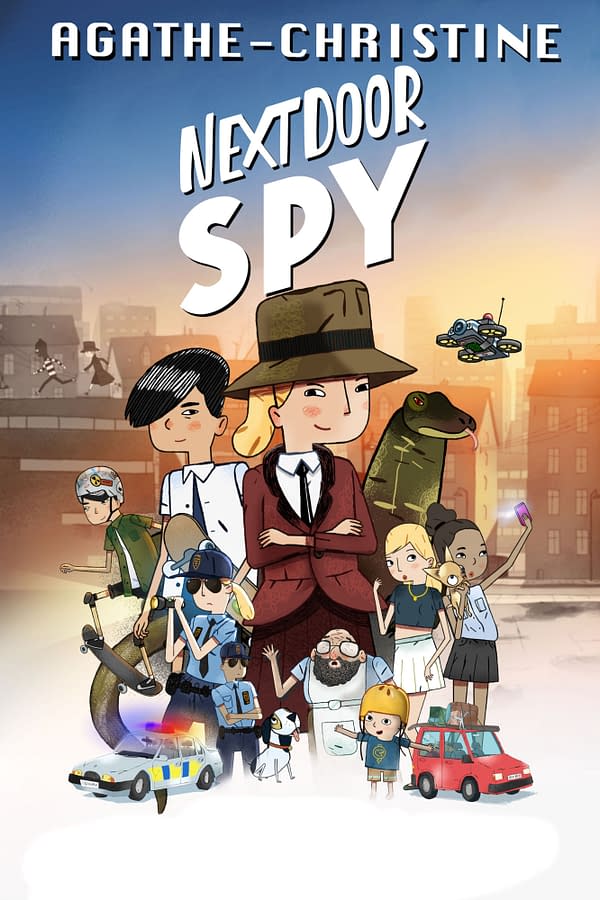 The official description: Ten-year old Agathe-Christine, or simply AC, fancy mysteries and from the basement in the building, where she has just moved in, she has established a small detective bureau.
Make no mistake; the story follows a young sleuth named for the famed mystery author. Still, the story itself is original and bears no similarity to any of Agatha Christie's novels, aside from the clever nod to her via name. The animation is stylized and artfully done, especially in the daydream sequences Agathe lets her mind wander to frequently.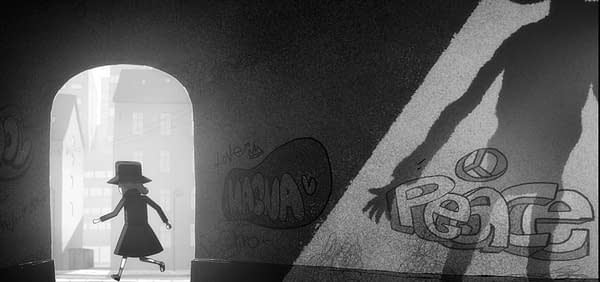 The overall film is delightful and fun, with the story tackling issues relevant to the characters while delivering a cute mystery throughout. My biggest complaint is that the language at times is too harsh for children – I can't speak to the standards of language in Denmark where the film originated. Still, in the English voice over, there are a few casual swears in parts of it than I'm personally not too comfortable with showing children.
The only thing I didn't understand at all was AC's talking lizard – why is it talking and how? It keeps growing and seems like an adversary or at least an obstacle, but it lacked a proper ending if that were the case. It looks like it was an illustration of her insecurities and fears about not being a good detective, but it seems like if that were totally the case, it could have been more clear, especially towards the end when she overcomes her insecurities.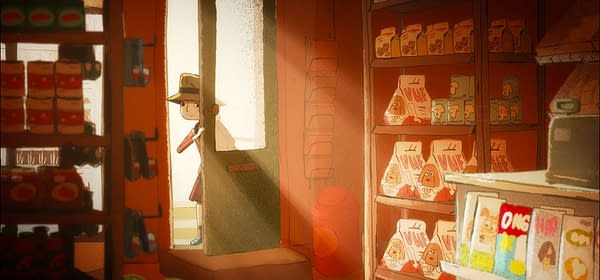 The story is interesting enough, the dialogue and conversation feel realistic, and overall it's a pretty cute film. I would recommend this film, especially for pre-teen girls. It captures the feelings of balancing family obligation (i.e., watching a younger sibling) with personal interests, all while being measured by parental approval. It reminds me of the Cam Jansen book series, or the Kit Kittredge books and film adaptation.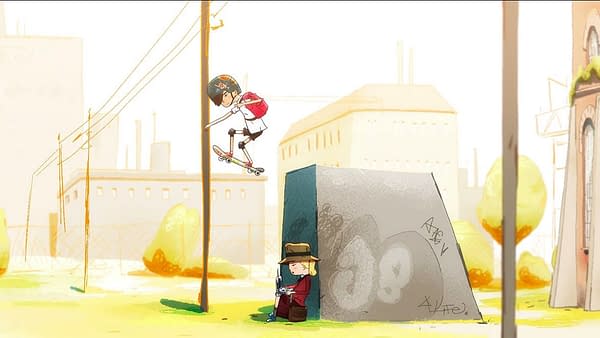 All in all, it may fall a few aspects short of perfection, but Agathe-Christine: Next Door Spy is a cute cartoon that tries and captures the essence of a curious child with a passion for solving problems and fixing things. TriCoast Entertainment will release the feature onto various digital platforms (InDemand, Amazon, iTunes, DirecTV, AT&T, FANDANGO, FlixFling, Vudu) on June 16.