After last nights reveal that AMC would not requires moviegoers to wear face coverings for fear of wading into a "political controversy". This afternoon Alamo Drafthouse has announced that they will in fact be requiring people to wear masks in their theaters, while also throwing some shade at their competitor. "When we open, the safety of our teammates and guests cannot be compromised. This is not political," Alamo Drafthouse said in a statement on Twitter. "We will require that guests wear masks at the theater (except when eating and drinking). Those without masks will be given one"
More to come. Let's talk next week. pic.twitter.com/Kkfz1ZhV3f

— Alamo Drafthouse (@alamodrafthouse) June 19, 2020
Good for Alamo Drafthouse. Pretty different than what was said by AMC head Adam Aron said in his pretty dumb comments to Variety:" We did not want to be drawn into a political controversy. We thought it might be counterproductive if we forced mask wearing on those people who believe strongly that it is not necessary. We think that the vast majority of AMC guests will be wearing masks. When I go to an AMC feature, I will certainly be wearing a mask and leading by example." AMC will have masks for people who "forget" them as well…for sale for $1.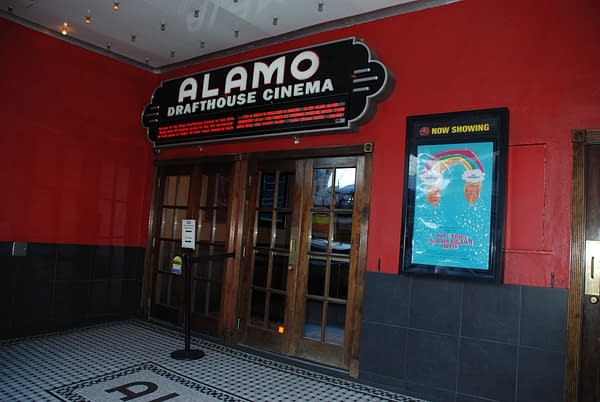 And as I am writing this article, AMC has reversed course and will require masks be worn in their theaters as well. This is great news, and I as a fervent moviegoer feel a sense of relief that they have done it. Next time someone tell their chairman not to go out and say something stupid like that again. What doesn't change here is that Alamo Drafthouse needs to expand to more cities because there isn't one within two states of me. That is unacceptable, as they seem like they treat the filmgoing experience the way it should be, like an event that should be respected and enjoyed by everyone.
Enjoyed this article? Share it!