Robert Rodriguez Remains Hopeful for an Alita Sequel by Disney
Alita: Battle Angel fans have remained consistently hopeful for news about the proposed sequel, and the film's director is hoping to see our hopes become a reality.
In 2019, director Robert Rodriguez dropped his epic film Alita: Battle Angel, which on a budget of $150-$200 million, earned just over $400 million worldwide. While the film was projected to earn bigger profits and recover its additional costs for marketing, it just managed to break even – however, over $50 million in home video sales so far have since proven the film's stable popularity.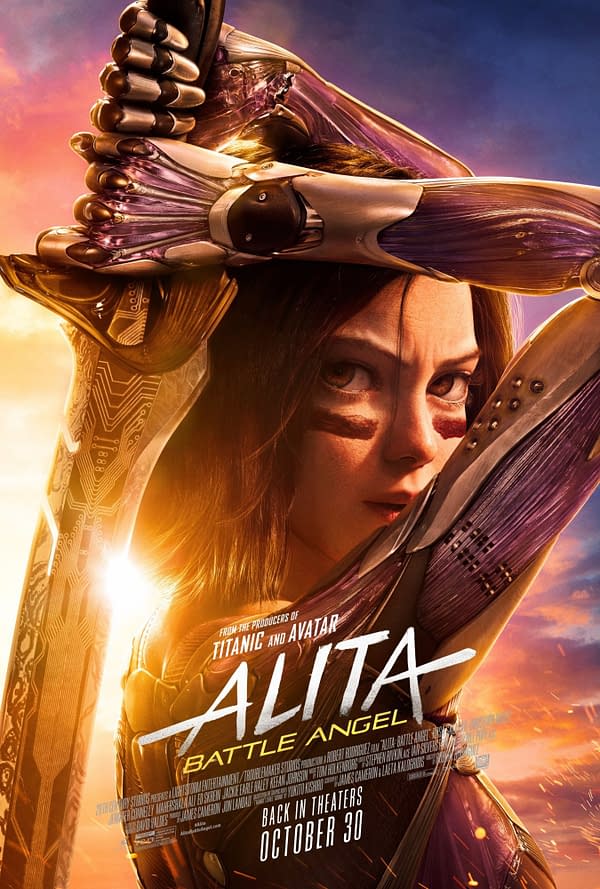 After Disney bought Fox, the fate of the Alita franchise became a Disney decision, with little traction on the Alita sequel aside from those involved and fans rallying for more. In a new interview with Rodriguez over at The Nerdy Basement, the director expressed his love for Alita: Battle Angel and how he hopes his projects with Disney might aid the quest for more.
In regards to the state of a sequel, he divulged, "I'm hoping I'm earning some point by doing so much for Disney, cause they own it now [they bought Fox], and that's why we weren't able to jump right into the sequel, because of that whole thing. But now they are starting to release some of the Fox stuff."
Elaborating on his work with the company and desires for more, he continued, "I'm trying to see what happens with Boba Fett; I think that's going to knock people's socks off, so when that happens, I will go in and say, ok, I've been here for a while, let's figure out how we can do Alita whether it's for streaming or theatrical because it's such a great property, people love it, I love it, and Jim loves it. We [Rodriguez and Cameron] just talked about it recently again, about how can we do this, what's the best way to approach it; I think it'll be me going in there with him to talk about it because I'm doing a lot of stuff for them [Disney] now."
There you have it; there's still an interest for more Alita – so let's make it happen, Disney, you know you want to!