Dolph Lundgren Suggests the Aquaman Sequel Will Surpass the First Film
There's a lot of anticipation for a cinematic return to the world of DC films, especially the upcoming (and widely discussed) vast world of Aquaman.
After becoming one of the best-received DC films in recent years, Aquaman easily earned the green light for a sequel starring Jason Momoa as the titular character, with many returning cast members and creatives. One of those returning cast members is longtime action star Dolph Lundgren, who originally played the character King Nereus, ruler of the Xebel underwater kingdom and father of Amber Heard's character Mera. With Lundgren returning in the next installment, he recently opened up about what fans can expect from the Aquaman film, titled Aquaman and the Lost Kingdom.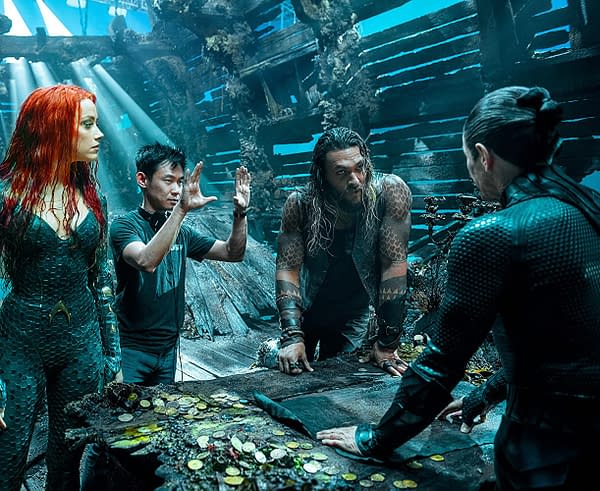 When discussing his upcoming return to Aquaman with The Hollywood Reporter, Lundgren teased, "That whole picture is just a class act. Everybody from [director] James Wan and Jason Momoa to Amber Heard and the producers. I think this one is better. I think the script is stronger, and it's more exciting. The technology has moved forward in four years, so I was really pleased to be a part of it. James Wan is just going to blow everybody away again by this tremendous world that he creates. He's involved in every little detail, even every little piece of every weapon, and I think it's going to be great."
Currently, little to no plot details about the sequel film have been revealed, with filming taking place in mid to late 2021 and a theatrical release window aiming for December 16 of next year. Aquaman and the Lost Kingdom stars Mamoa, Heard, Lundgren, Patrick Wilson, Yahya Abdul-Mateen II, Randall Park, Vincent Regan, Indya Moore, and Pilou Asbæk.
Do you have high expectations that Aquaman and the Lost Kingdom could manage to surpass its predecessor? Sound off in the comment section below.