Ashleigh Morghan Stars in Head Count, a Creepy Pasta "It"
This episode Jason talks to Ashleigh Morgan, who starred last year in Head Count directed by Elle Callahan which one a special jury prize from the Los Angeles Film Festival. Ashleigh explains how she approaches her craft. She talks about how the movie has a distinct creepy-pasta vibe, an element of transplanted folklore, as the young people summon an entity to wander into their midst from the desert. The summoning is straight out of Candyman, which was straight out of backyard campouts: say its name five times.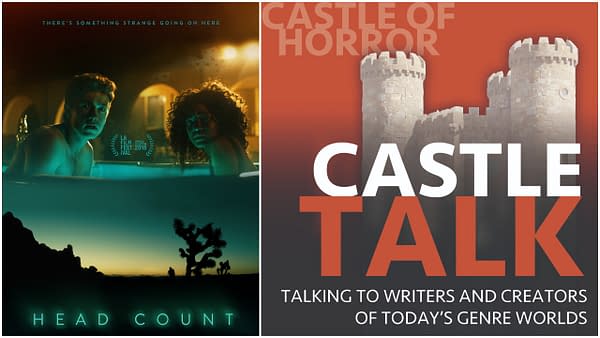 The producers describe the movie thus:
Newcomer Evan joins a group of teens on a getaway in Joshua Tree. While exchanging ghost stories around the campfire, Evan reads aloud a mysterious chant from an internet site. From that moment, someone–or something–is among them. As unsettling, inexplicable events become more frequent, Evan realizes this summoned shape-shifting creature is targeting them to fulfill a deadly ritual.

"We were struck by the unique use of popular horror influences like THE THING and IT FOLLOWS, melded with classic urban legends such as Bloody Mary. Elle Callahan has showed herself to be a smart new voice in the horror space and we are excited to help bring it to audiences," says Miles Fineburg of Samuel Goldwyn Films.
Listen here:
Listen on YouTube:
Check out the trailer:
Castle Talk Podcast Links:
Jason Henderson is the host of the Castle of Horror and Castle Talk Podcasts, the editor of the Castle of Horror Anthology series, and the author of Quest for the Nautilus: Young Captain Nemo from Macmillan Children's Books. His new horror novel, under the pseudonym Peyton Douglas, The Book Man, debuts in June.