Fandom comes is all colors, shades, nationalities, sexes, and peoples, especially at Dragon Con, which takes place over Labor Day weekend annually in Atlanta, Georgia. The gathering of the Black Geeks of Dragon Con is one of [literally] hundreds of planned and organized cosplay photoshoots that happen during the convention, and this year it was particularly spectacular.
One of the highlights- aside from you know, the FREAKING AMAZING CREATIVE DISPLAY – was this now viral photo of "BBQ Becky", the white woman who called the police on a family of black folks having a BBQ in a park. Thanks to Otis Casey Photography for letting us use his photos: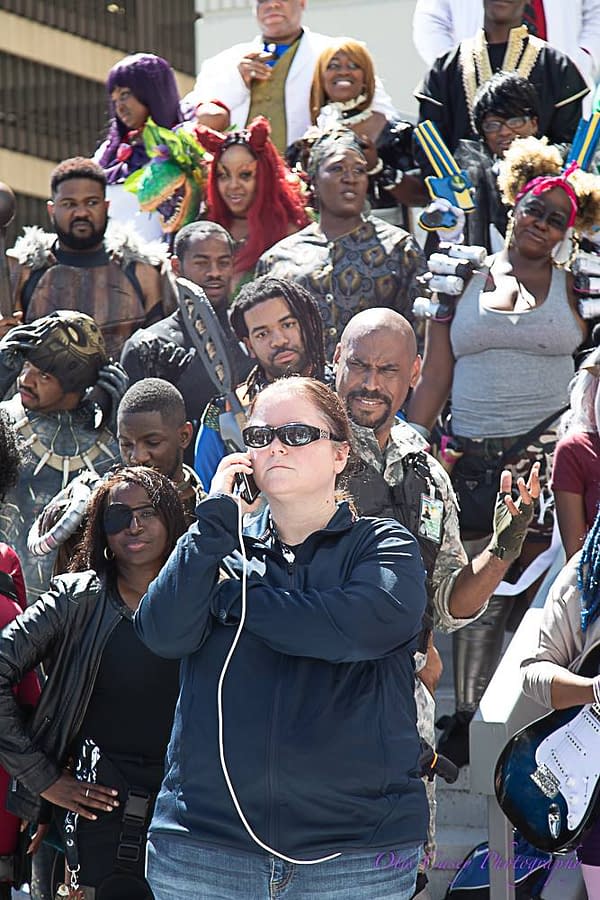 Turns out, she was a spectator at the shoot, and one of the organizers asked if she'd be willing to pose with the group behind her. The results were poignant and good-natured, making light of something that impacted so many.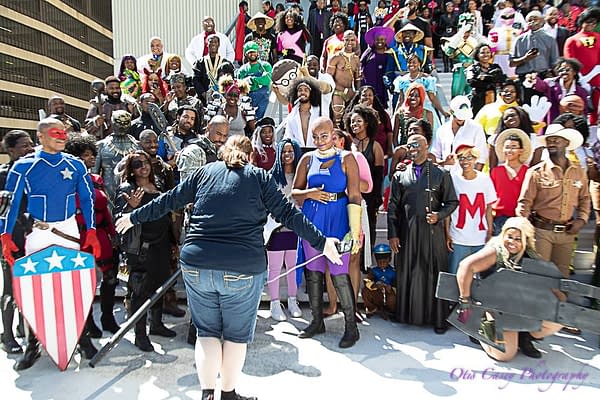 One of the other highlights of the shoot was Black Lightning star Christine Addams showing up and taking part in the shoot, which you can see a 360* video of here:
Here's a few more shots from Otis:
And a few from Bill Watters:
Thank you to everyone who cosplayed in this group, you all looked amazing! And to the photographers who allowed us to share their work.
Dragon Con will take place in 2019 across Labor Day weekend once again, August 29th-September 2nd 2019.
Enjoyed this article? Share it!