Beyonce Film Black Is King Disney+ Trailer Debuts, Out July 31st
Releasing about on the one year anniversary of the live-action remake of The Lion King, Beyonce has partnered to release a new concept album on Disney+ titled Black Is King, inspired by the music of The Lion King: The Gift. It takes the lessons from the film and applies it to the modern-day, and celebrating the beauty of Black ancestry. "You were formed by the heat of the galaxy. What a thing to be, both unique and familiar, to be one and the same — and still unlike any other," she says as a young boy floats in space. "Life is a set of choices: Lead, or be led astray," she continues as what appears to be temptations and dangers appear. "Follow your light — or lose it." Watch the trailer for the film below.
Hamilton, Black Is King…Who Doesn't Disney Get?
"Experience a new visual album inspired by The Lion King: The Gift. Black Is King, a film by Beyoncé, is streaming exclusively on July 31st on Disney+. Black Is King, based on the music of "The Lion King: The Gift," will premiere two weeks after the one-year anniversary of the theatrical release of Disney's global phenomenon, "The Lion King." The film reimagines the lessons from the 2019 blockbuster for today's young kings and queens in search of their own crowns."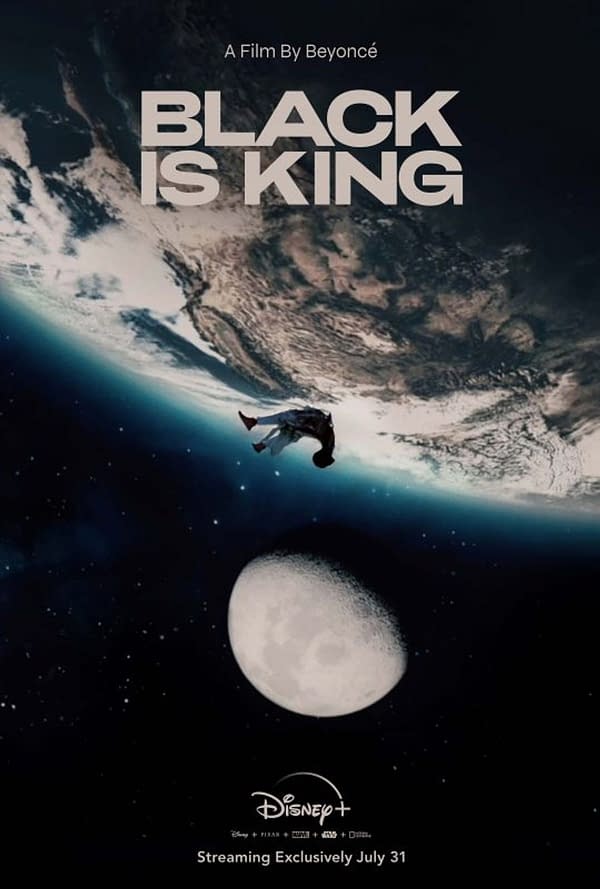 Man, who DOESN'T get to work with Disney these days? Disney+ has gotten dome of the biggest prestige specials possible, from Hamilton and Taylor Swift concerts to debuting new Disney films. This looks like yet another cannot miss event, with some very striking visuals and a powerful message we should all experience. Black Is King will debut on Disney+ on July 31st.