There is no stopping the power of Wakanda — Black Panther has edged out longstanding #3 sitter (Titanic) on the highest-grossing films of all time, and it isn't slowing down. Shattering every box office record in its way, the first black superhero-led MCU film is coming to a home theater near you very soon. So soon, in fact, that we know what's going to be on the special features, which may vary by retailer.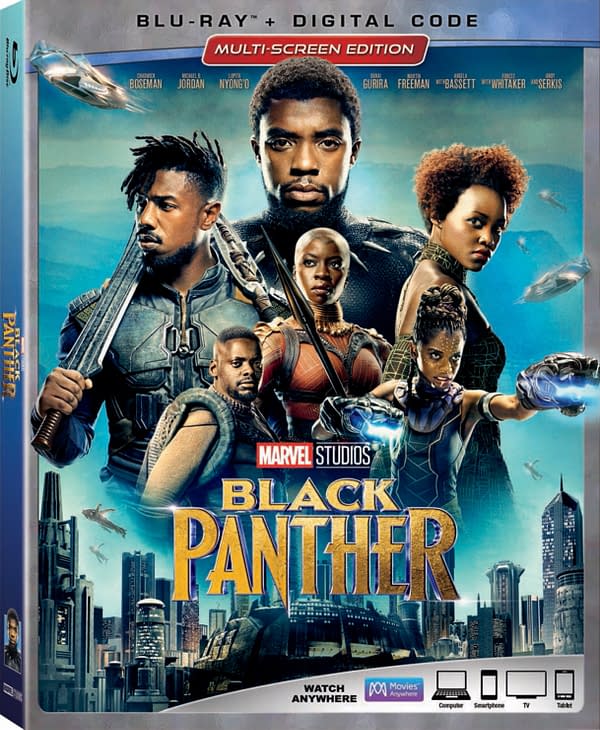 Here's an official list of the things you can expect to see on the Blu-ray combo pack release (now called The Multiscreen Edition):
Director's Intro
From Page to Screen: A Roundtable Discussion – Delve into the film's making
Crowning of a New King – Explore the world of "Black Panther" in all its color and complexity
The Warriors Within – Get to know Wakanda's women and the actors who portray them
The Hidden Kingdom Revealed – Wakanda's diverse people
Wakanda Revealed: Exploring the Technology
Deleted Scenes including "U.N. Meet and Greet", "Okoye And W'Kabi Discuss the Future of Wakanda", "T'Challa Remembers His Father", and "Voices from the Past"
Gag Reel
An exclusive sneak peek at "Ant-Man and The Wasp"
Marvel Studios the First Ten Years: Connecting the Universe
Director's CommentaryDigital exclusives include:
In World Wakanda Tourism Ads
Come to Wakanda "Before"
Come to Wakanda "After"
I'm really hoping one of those roundtable discussions has more with costume designer Ruth E. Carter, because she's delightful and her creations are such a big part of the film.
You'll be able to nab Black Panther digitally in HD, 4K Ultra H, and Movies Anywhere on May 8th. The physical release of the 4K Ultra HD, Blu-ray, and DVD editions will hit on May 15th, the same day Black Panther releases On-Demand.
Enjoyed this article? Share it!