Blockers Review: More Heart Than You Would Think, Still Very Raunchy
Blockers would have had a chance to be one of the top grossing films of the year in 2007. That is not a dis, it is actually a compliment. Back then, in a time before the MCU and blockbuster franchises ruling screens, R-rated comedy was coming off one of its most successful runs in years. Films and franchises like American Pie, Wedding Crashers, Superbad, Borat, the list goes on. These films ushered in a new golden era for raunch and excess and brought in huge box office numbers. A film like Blockers would have been one of the peaks.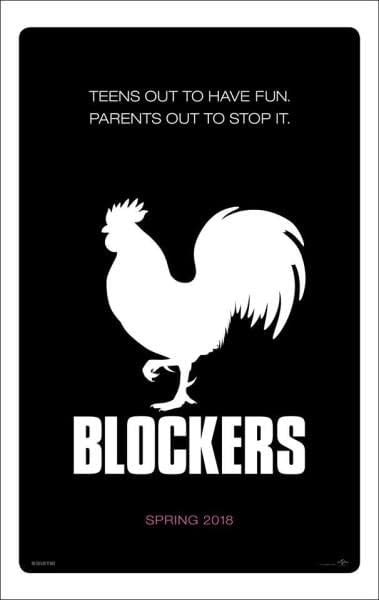 Blockers follows three friends (Kathryn Newton, Geraldine Viswanathan, Gideon Adlon) who meet as children and grow up together. They are heading to senior prom, not telling their parents (Leslie Mann, John Cena, Ike Barinholtz) that they have made a secret pact to all lose their virginity that night. The parents find out after accidentally reading their text conversation about the pact, and they set out to stop them. All kinds of hijinks ensue, and in the end, the parents learn that they can't protect their children forever and have to let them grow, while the kids learn trust, responsibility, and more about themselves before they embark on adulthood.
The set-up is handled haphazardly, whiplashing you forward 10+ years in a matter of a couple minutes. But once we are with the kids as seniors the film really starts to take off. All three are magnificent here, playing well off each other. Newton and Viswanathan really go for it, with hilarious results. The jokes fly fast and furious not just with the kids, but the adults as well. Mann is her usual strong self- if you enjoy her brand of humor then you are in for a treat. If you do not, this won't change your mind. Barinholtz actually misses more than lands in this film. Halfway through, his character gets a big reset button pushed, but it does not feel earned and just ends up muddying the best storyline of the film.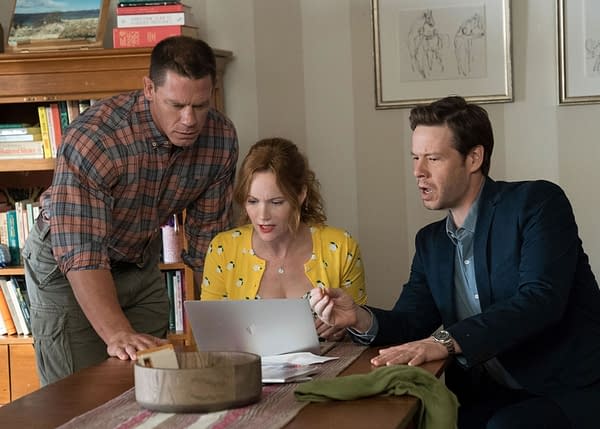 Of the three kids, Gideon Adlon shines the brightest. Without spoiling too much, her character is dealing with a situation that the other two girls aren't. She is conflicted and does a great job portraying someone who is unsure about their sexuality. The film doesn't give her much help- the script handles her coming out clumsily, but Gideon makes it all work. She is going to be a star.
The other bright spot for me was John Cena. I did not expect him to be as funny as he was in this role. I loved pretty much everything he did here, especially letting his physical stature take a back seat for the most part. He goes for broke- most of the raunchiest happenings in the film involve him. One scene in particular (not the one from the trailer) got the theater to lose their minds. I would love to see more of this from him.
Throw in some fantastic supporting work from Gary Cole, Gina Gershon, and especially Hannibal Buress and you have a pretty funny time at the movies. The film itself is uneven and starts off slow, but once it starts cooking it fires on all cylinders. See it with a full theater and enjoy.
---
---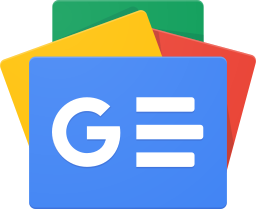 Stay up-to-date and support the site by following Bleeding Cool on Google News today!