Fourth Blumhouse 'The Purge' Film Releases Poster, Title, Release Date
Because obviously we needed a new The Purge film just in time for 4th of July, Blumhouse and Universal released the title, poster, and release date for their upcoming fourth installment in the horror franchise.
No, the fact that today is the State of the Union speech is not lost on us, but it's really the poster for the film that drives the point home: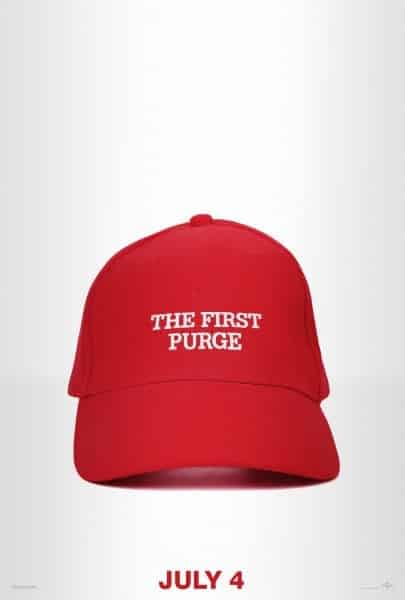 Flashbacks to last year's Presidential campaign for sure — that red hat with white text immediately brings to mind the slogan that resulted in the 45th President being elected.
Anyhow, the early synopsis for the film reads:
Behind every tradition lies a revolution. Next Independence Day, witness the rise of our country's 12 hours of annual lawlessness. Welcome to the movement that began as a simple experiment: The First Purge.

To push the crime rate below one percent for the rest of the year, the New Founding Fathers of America (NFFA) test a sociological theory that vents aggression for one night in one isolated community. But when the violence of oppressors meets the rage of the marginalized, the contagion will explode from the trial-city borders and spread across the nation.
Series creator James DeMonaco (writer/director of The Purge, The Purge: Anarchy and The Purge: Election Year) returns alongside Blumhouse Productions' Jason Blum (Insidious series, Get Out, Split), Platinum Dunes partners Michael Bay, Brad Fuller and Andrew Form (Teenage Mutant Ninja Turtles and Ouija series, The Texas Chainsaw Massacre), and DeMonaco's longtime production partner, Sébastien K. Lemercier (Assault on Precinct 13, Four Lovers) as the creative and producing team for the film.
The First Purge is set to release on July 4th, 2018.