Can you dig another politician stepping foot in the wrestling ring, suckaaaaa?! Booker T, retired pro wrestler, WWE Raw announcer, and Houston mayoral candidate is teasing a return to the wrestling ring at January's Royal Rumble PPV event.
T joins other superstars who have successfully found a balance between pro wrestling and politics, including Knox County Mayoral Candidate Kane, Russia Today pundit Jesse Ventura, 2020 presidential candidate The Rock, Small Business Administration head Linda McMahon, honorary sheriff Ric Flair, and President Donald Trump. T announced his mayoral candidacy last December and hasn't yet declared a party, though he has expressed support for fellow WrestleMania contender Donald Trump.
Ready to rumble with royalty? #KingBooker pic.twitter.com/2z8Owg4Ehq

— Booker T. Huffman (@BookerT5x) December 29, 2017
T teased his Royal Rumble return to the ring in a video posted to Twitter, saying, "It's time to get ready. I'm getting ready for the Rumble. I'm ready for my invitation. As soon as it comes in, I'm gonna knock somebody clean out of the box."
"I'm quick, ain't I?" T continued, echoing almost the exact comments Trump recently made about himself in a recent New York Times interview. Booker T and the Trumpster have both come under fire lately for seeming confused. "I'm fast, mobile, agile, versatile, subtle, and hostile."
WWE's Royal Rumble takes place on Sunday, January 28th. With the possible addition of Booker T to the mix, there's only one thing to say about that. In the words of Theodore Roosevelt: shucky ducky quack quack.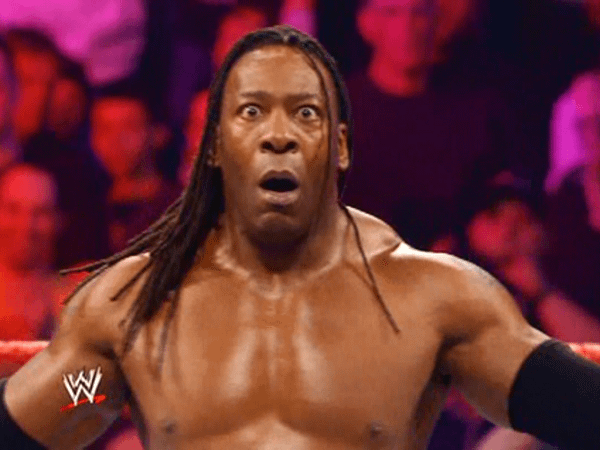 Enjoyed this article? Share it!