"Captain America: The First Avenger" Lifted from Michael Powell, Martin Scorsese's Favourite Director
Marvel fans are mad at Martin Scorsese right now for saying the Marvel movies weren't Cinema but more like a theme park. I'm not interested in arguing the pros and cons of that argument. Scorsese is one of the most respected filmmakers in the world, so his opinion would carry a lot of weight.
Kareem Abdul-Jabbar penned a calm, rational essay about what the argument is really about that's worth a read. Stop being mad and just think. You don't have to agree with Scorsese and why should him not liking Marvel movies bother you so much?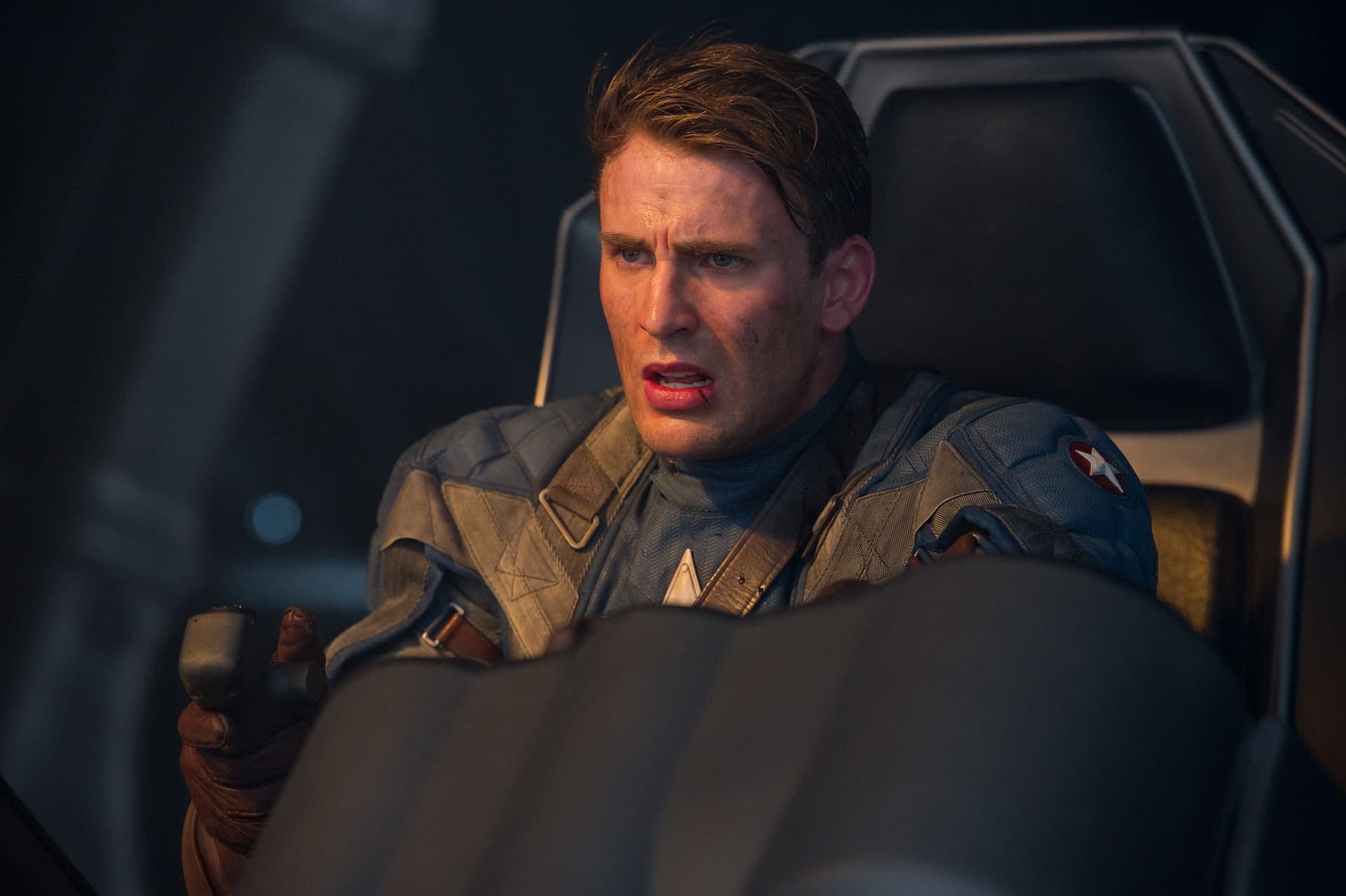 The argument about high-brow vs. low-brow, Cinema vs. Movies made me think. Movies as a whole are a continuum. They influence and reference each other all the time, and I remembered that a Marvel movie lifted directly from Martin Scorsese's favourite director. I wonder if Scorsese knew that.
That Marvel movie is Captain America: The First Avenger. It lifted from and referenced the work of a director named Michael Powell.
You Need to Know Michael Powell's Movies
Michael Powell is one of the greatest British filmmakers. Scorsese and Francis Ford Coppola were both great admirers of his work and their movies are influenced by his movies. During the 1940s, he had a classic run of movies made with his writer and partner Emeric Pressburger. His use of Technicolor was unparalleled. He used vivid colour to recreate new worlds.
When I saw Captain America: The First Avenger, I was pleasantly surprised to see that director Joe Johnston was directly influenced by Michael Powell. Specifically, Johnston referenced and lifted from Powell's 1946 film A Matter of Life and Death.
A Matter of Life and Death starred David Niven as a bomber pilot trapped on his damaged plane as it goes down on the English coast. He finds himself miraculously alive to pursue a love affair with the American radio officer her spoke to during his final flight. The heavenly messenger sent to collect him had made a mistake and tries to convince him to go to heaven. Niven calls for a trial to defend his right to stay alive on Earth. The 1946 movie serves as an allegory for post-war recovery and a celebration of British-American friendship.
Two Movies Like Secret Siblings
Captain America: The First Avenger shares Powell's movie's tone of melancholy and loss in its quiet scenes. Johnston also pushed the look of the movie to look like 1940s Technicolor the way Powell did for his movies. He cut montage sequences in the same style as Powell's movies.
But it was Captain America's last scene in WWII that directly lifted from Powell's movie. Steve Rogers on a runaway plane he decides to crash is an homage and recreation of the start of A Matter of Life and Death. Steve Rogers and Peggy Carter talk for the last time on the radio and declare their love for each other.
David Niven meets Kim Hunter for the first time on the radio and fall in love.
They're both the same, sweet, melancholy scene with the same emotional trajectory.
Unless you're British or a major fan of Cinema, you probably haven't seen A Matter of Life and Death. If you love movies, you should see it if you get the chance. It's considered one of the Best Movies Ever Made and one of the Best British movies ever made. Criterion released on Blu-Ray and DVD.
Maybe Marvel movies are Cinema or they're not, but all movies are movies, and they feed off each other all the time.