Coronavirus: Wash Your Hands and Use Pop Culture References!
Coronavirus has the entire world talking about hygiene and how we take care of ourselves. One of the major things that can be done is just simply to wash your hands. Surprisingly, many people do not know how to do this. Don't just get your hands wet! You have to apply soap and throughly wash and rub your hands together for at least 20 seconds. Funnily enough, many are using pop culture references as a guideline for how long you need to wash your hands for. So, yes really, here is some ideas to help you with your hand washing. Let's stop the spread of Coronavirus together!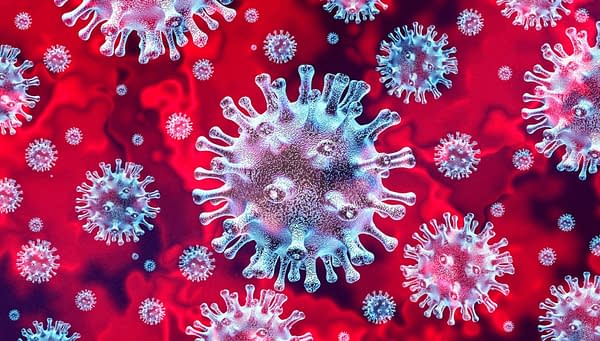 The Happy Birthday Song
You know the words. I am not sure about copyrights with this one anymore, so pretend I printed the lyrics and a You Tube link here.
The Opening to Star Trek: Next Generation
"Space. The Final Frontier. These are the voyages of the Starship Enterprise. Its continuing mission- to explore strange new worlds. To seek out new life and new civilizations. To boldly go where no one has gone before." Not even Coronavirus can stand up to that. You can also use the original series, or any of them really.
The Opening Crawl From Star Wars (Any of them)
Just hit play on your phone and scrub away!
Hum The Simpsons Opening
One of the most iconic television themes of all-time, The Simpsons theme song is more than long enough to wash your hands to. Plus- you can see a ton of different couch gags! You can even used the shortened version.
Repeat the Twilight Zone Intro
Coronavirus is starting to feel like we are IN The Twilight Zone. So, repeat after me:
Hum The Batman 66 Theme
This one is a no brainer. By the time you get to the "BATMAN! BATMAN! BATMAN!" part you will be good to go. Plus, if you are in public I guarantee someone else starts singing with you.
Inigo Montoya's Speech From The Princess Bride
Just say it five times and you can dry your hands and be on your way.
The Silver Shamrock Song From Halloween 3
This one is not recommended, as it is super annoying and will get stuck in your head for days. Which come to think or it is not a bad thing. You should be washing your hands multiple times a day anyway!
Those are just a few ideas. It is stupefying that people need to be told to wash their hands in the first place, let alone a trick to know how long to do it for. Other things to do for yourself to help prevent the spread of Coronavirus, according to the CDC:
Avoid close contact with people who are sick.
Avoid touching your eyes, nose, and mouth.
Stay home when you are sick.
Cover your cough or sneeze with a tissue, then throw the tissue in the trash.
Clean and disinfect frequently touched objects and surfaces using a regular household cleaning spray or wipe.
Follow CDC's recommendations for using a facemask.

CDC does not recommend that people who are well wear a facemask to protect themselves from respiratory diseases, including COVID-19.
Facemasks should be used by people who show symptoms of COVID-19 to help prevent the spread of the disease to others. The use of facemasks is also crucial for health workers and people who are taking care of someone in close settings (at home or in a health care facility).

Wash your hands often with soap and water for at least 20 seconds, especially after going to the bathroom; before eating; and after blowing your nose, coughing, or sneezing.

If soap and water are not readily available, use an alcohol-based hand sanitizer with at least 60% alcohol. Always wash hands with soap and water if hands are visibly dirty.
Stay safe out there everyone.