Daniel Craig Is The Best James Bond We Have Ever Had
When Daniel Craig was hired to play James Bond in 2006, I remember completely not caring at all that there was even another film coming out—what little love I had for Bond died with the Pierce Brosnan films. Not that he was terrible or anything, he is always good. No, just the ridiculous nature of those films and how over the top they were made it seem like the series may actually come to an end. Bond was over as far as I was concerned. Oh, how wrong I felt when I left Casino Royale. While some will say Craig's films have too much Mission: Impossible in them, I would argue that's precisely what they needed.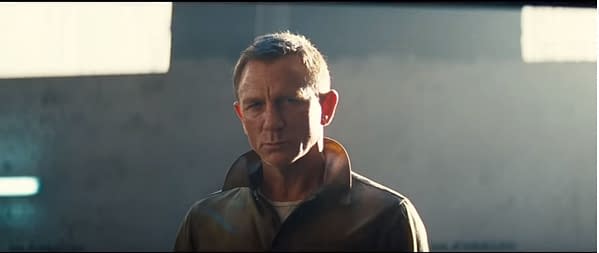 Daniel Craig Changed The Role of James Bond Forever
First of all, I love the more serious Bond. I have been watching Bond my whole life, of course, my father was a huge fan, and Sean Connery is his Bond. I never saw the appeal; the sly, smooth, quippy spy bored me and ditto for Roger Moore, who my father despised. He didn't have the look in my eyes. He looked less like an international man of mystery, and more like a military man. I never felt connected to any of them, which actually made me sad. Here is this iconic character in so many different forms of media, and I cannot get into it.
Enter Casino Royale. Craig was a blunt instrument in that film and others since. That first ten minutes took what I had loved about the Bourne films and the Tom Cruise Mission: Impossible series and blended them together into one movie. That is all thanks to Craig, who infused Bond with empathy, intensity, and an edge that was alarming and charming all at the same time. He has the bluest eyes you will ever see, but he feels like an old soul, who has been in the game for a long time and lets you know how he has seen some shit during that time.
In his subsequent films, the continuing, unfolding story has been interesting. I have gone back and read a ton of Fleming, through the prism of Craig's Bond and found things I had not noticed before, and they felt refreshing to revisit. All thanks to this different style of character, which proves that while your version might be another one, there is always another who needs a good entry point to make everything click for them. For me, that is Daniel Craig. I will be sad to see him go after November's No Time To Die, but always grateful. It's because of his performance that I have an appreciation for something I spent my whole life trying to understand. So, for me, that makes him the Best Bond.