Daredevil Season 3: Are We Looking At 'Born Again'?
If you've watched Marvel's The Defenders, then you've likely watched the final scene and know why everyone is going a bit crazy. If you haven't, then go watch it now. It's less than eight hours long… you probably put more time into work every day. The last scene sets up Marvel's Daredevil Season 3 to adapt one of the most celebrated runs on the character: Born Again by Frank Miller and David Mazzuchelli. In 1986, Denny O'Neill was about to leave Daredevil, and they needed a new creative team. Then-editor Ralph Macchio contacted Frank Miller to see if he wanted to return to the book that he made extremely popular with his previous run. Miller agreed, as long as artist Mazzuchelli would work from full scripts. Marvel has their own scripting style pioneered by Stan Lee, where the writer would do a paragraph or two plot, the artist would breakdown stories into pages, panels, etc. and then draw the story, which would then go back to the writer to do the dialogue. Full script format, as used by DC and other publishers, has the writer breaking down the story into detailed pages and panels with the dialogue included.
What followed was a seven-issue run (Daredevil #227–233) that showed the complete breakdown and rebirth of the hero. The basic elements are these: Karen Page has fallen on hard times and is working in the porn industry in Los Angeles to pay for a drug habit. She sells the details of Daredevil's identity to get a fix. That information makes its way to Wilson Fisk / Kingpin, who uses it to completely ruin Murdock. He gets a police officer to claim to have witnessed Murdock paying a witness to perjure himself. The IRS freezes all of Murdock's money, and he gets kicked out of his apartment. Even his current girlfriend dumps him and starts dating Foggy Nelson. A bad day for Daredevil that only gets worse.
Reporter Ben Urich discovers the police officer is being bribed by Kingpin through paying for his son's medical procedures, but when the boy dies during surgery, the officer confesses to lying… which leads to them both getting beaten within an inch of death by a woman who was sent to keep an eye on him by Kingpin. Assassins are also sent after Karen, but she eludes them and makes her way back to New York to try and make things right. Matt continues down a dark path, becoming paranoid until he confronts Fisk and gets his ass handed to him, put into a stolen taxi, and tossed into the river. He survives, but ends up crawling to the gym where his father used to train — only to be discovered by his long-lost mother Maggie, who is now a nun. She nurses him back to health: Fisk attempts to use his contacts to hire an government assassin named Nuke to kill Daredevil, but somehow Captain America gets involved. Fisk also gets a mental patient released and has him run around the city dressed as Daredevil, all to draw Horn Head out of hiding. I won't go any deeper into the story or how it ends, but it's well worth picking up the trade if you can… or the original issues.
So why are people so certain that Born Again will be Daredevil Season 3? Because of this image from the end of The Defenders: And the nun says, "Go get Maggie."
Most of the elements needed to adapt the story are already in place. Fisk is already investigating Matt Murdock while he sits in prison. And bringing back Vincent D'Onofrio for the third season would be a very good call. Karen Page is not currently a drug addict, but the effect of Matt's presumed death at the end of The Defenders might be enough to push her over the edge… but she is also filling the Ben Urich role in the series since the character's death in Season 1. So it doesn't seem likely that she'd go down that dark of a path — and besides, they could just have Kingpin put the pieces together. The character of Nuke was introduced in the Jessica Jones series as played by Wil Traval, so bringing him back would make perfect sense. And destroying what is left of Matt's life and driving him insane seems like a plot line that would fit into the Marvel/Netflix themes.
The big catching point would be Captain America. As amazing as it would be for Chris Evans to guest in the series and solidify the connection to the MCU, I can't see that as happening. But they could either work around that aspect, having Daredevil do it alone… or they could substitute in someone like Luke, Jessica, or Danny. Or even bring in another hero into the series… like, say, Moon Knight? (Yes, I'm obsessed with seeing a live-action Moon Knight.) But however they deal with it, this isn't a deal breaker for the adaptation.
Charlie Cox was asked about the Born Again storyline for Daredevil Season 3, and he basically said that there may be elements from Born Again, along with new elements. That if they did a straight adaptation, then anyone who read the story wouldn't have any drama to follow. That, to me, means that they're going to use the basic idea and then fit it into the television universe and make the changes they see fit.
This leads me to believe that we will see the return of Fisk as the main villain, we'll see the breakdown of Matt Murdock, and that there will be an assassin character and likely a crazy character posing as Daredevil. As for Nuke, this could also be an opportunity for Fisk to hire a different assassin from the MCU and introduce Bullseye… just saying.
---
---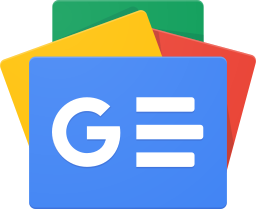 Stay up-to-date and support the site by following Bleeding Cool on Google News today!