Dark Phoenix Review: The X-Men Franchise Goes Out With a Whimper
[rwp-review-recap id="0"]
Dark Phoenix is yet another underwhelming entry in the X-Men franchise as the series ends on a low note.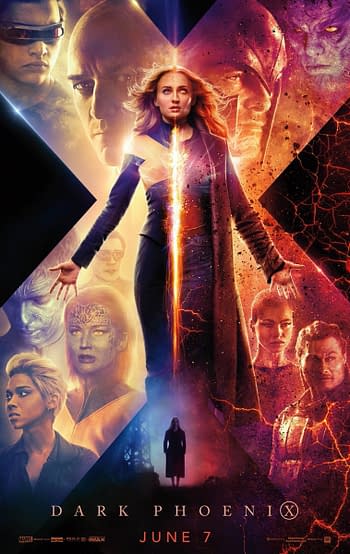 Director: Simon Kinberg
Summary: Jean Grey begins to develop incredible powers that corrupt and turn her into a Dark Phoenix. Now the X-Men will have to decide if the life of a team member is worth more than all the people living in the world.
The impact of the original X-Men movie in 2000 cannot be understated. The 1-2-3 punch of that movie, Blade in 1999, and Spider-Man in 2002 helped usher in the era we live in today. However, that doesn't mean the movie entirely holds up and it is very much a product of its time. The X-Men series has been revamping and retconning itself and twisting its timeline into pretzels for almost 20 years now and Dark Phoenix is the end of that era. Now that the mutants are with Disney, this series will soon be rebooted. It is a little sad that this final entry is so underwhelming.
The Dark Phoenix Saga is a hard story to adapt in one movie under the best circumstances, and this movie does not have the best circumstances behind it. It's been delayed several times and had to reshoot its entire third act due to being too similar to another movie [Captain Marvel is the movie being cited the most]. The cast remains fantastic but this time they are saddled with longtime producer Simon Kinberg directing for the first time, and it very much shows. The entire production lacks any sort of cohesive vision or tone, the shots are flat and boring, and the action scenes aren't interesting enough to get invested in.
That fantastic cast is also coping with a script that doesn't give them much to do. The action beats that the trailers have been showing off are the only action beats in the movie. There are long stretches of this movie where people are talking to each other. There is a lack of tension in those scenes which means they get incredibly boring very quickly. It also means that at just under two hours, this movie has some serious pacing issues. Several characters are sidelined and never really mentioned again, while others depend on relationship dynamics that happened offscreen.
It's not even bad enough to be good.
That said, everyone on screen is clearly trying their best to bring something to the table. The final scene is pretty fantastic for longtime fans of the series and during the third act they finally figure out some interesting ways to use various peoples powers. It's just such a shame that a good portion of it doesn't amount to much, as this movie cops out on its own interesting premise in the end.
Dark Phoenix is the swan song of this version of the X-Men and it's a such a shame that a series that helped kick off the superhero boom is ending in such an utterly inconsequential movie.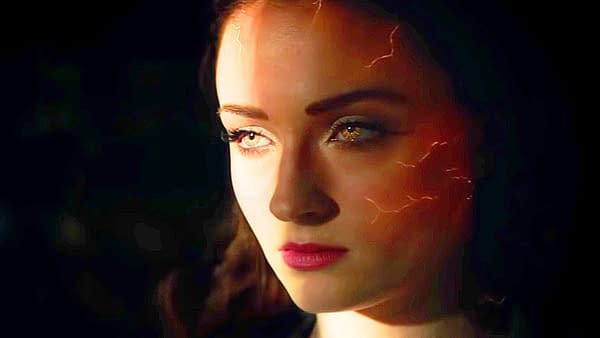 [rwp-review-ratings id="0"]
[rwp-review-form id="0"]