There are so many things that can go wrong with a production and sometimes unraveling the various threads that will ultimately means millions of dollars are getting lost is more interesting than the movie itself. That very much seems to be the case when it comes to Dark Phoenix which is the latest of the X-Men movies to come out and the last one to come along now that Fox has been purchased by Disney. The movie has been troubled for quite some time and there have been multiple delays, rumors that the entire third act needed to be reshot, and more than just added fuel to the fire. Once you're labeled a troubled production there is no stopping that fire from spreading.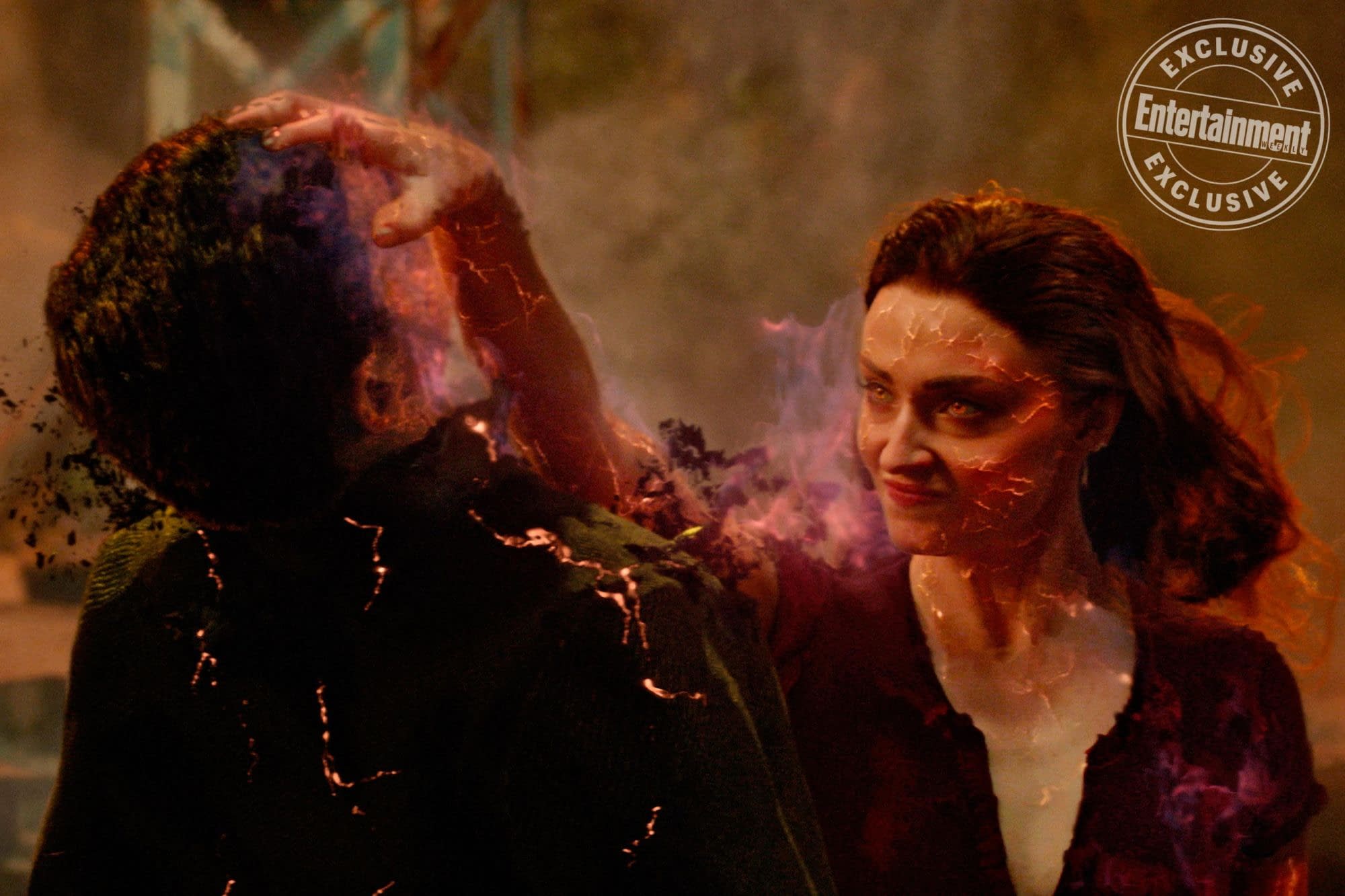 Unraveling the various ways that Dark Phoenix failed was recently chronicled by The Hollywood Reporter. Sometimes it's as simple as the release date getting moved a second time. The marketing for Dark Phoenix was already in motion when they decided to move the release date a second time from February to June.
However, insiders tell THR that the move was to placate James Cameron, Fox's most important filmmaker, and his concerns for his movie, Alita: Battle Angel. According to one source, Cameron felt Alita would lose horribly when facing a December opening weekend that included Aquaman and Bumblebee, with Mary Poppins Returns opening up two days earlier. He wanted his expensive movie shifted. Stacey Snider, according to this source, obliged, giving Alita the February date and moving Dark Phoenix to June. "Emma, Hutch and Simon begged her not do it," says this source.
It turns out this wasn't the best idea because Dark Phoenix was not supposed to be a summer movie. Its tone, slower pace, with less action was more fit for a fall or winter release and not mid-summer.
Part of the reasoning was that Dark Phoenix was not designed to be a summer movie, says the Fox insider. In some ways, it was designed to be an anti-Apocalypse, to have less spectacle and scale. Big for off-season, too small for summer, says this person.
This, combined with the marketing which has been called "muddled" meant that no one really noticed or cared about Dark Phoenix as the release date crept closer.
X-Men: Apocalyse wasn't exactly a critical smash but audiences still went out and saw it. The issue, according to THR, was that everyone at Fox thought the problems with Apocalypse were one off problems. "There was a misguided feeling that [Apocalypse] was an anomaly, that we just got it wrong," says one Fox insider familiar with those meetings. "We were wrong."
The idea was that this movie would do well based on fact that X-Men is a franchise and that would be enough. It's worked for other franchises and superheroes are the biggest thing in the world right now so people in charge thought that would be enough.
Summary: Jean Grey begins to develop incredible powers that corrupt and turn it into a Dark Phoenix. Now the X-Men will have to decide if the life of a team member is worth more than all the people living in the world.
Dark Phoenix, directed by Simon Kinberg, stars James McAvoy, Michael Fassbender, Sophie Turner, Jennifer Lawrence, and Nicholas Hoult. It's out now.
Enjoyed this article? Share it!