Late last month, actor T.J. Miller was accused of sexual harassment and assault. This has been the year of people suffering consequences for alleged terrible behavior, and fans were quick to ask if Miller would be replaced in the upcoming Untitled Deadpool Sequel. In an interview with Rotten Tomatoes, producer Lauren Shuler Donner, who has worked on all of the X-Men movies and is an executive producer on Legion and The Gifted, revealed that they probably won't replace Miller.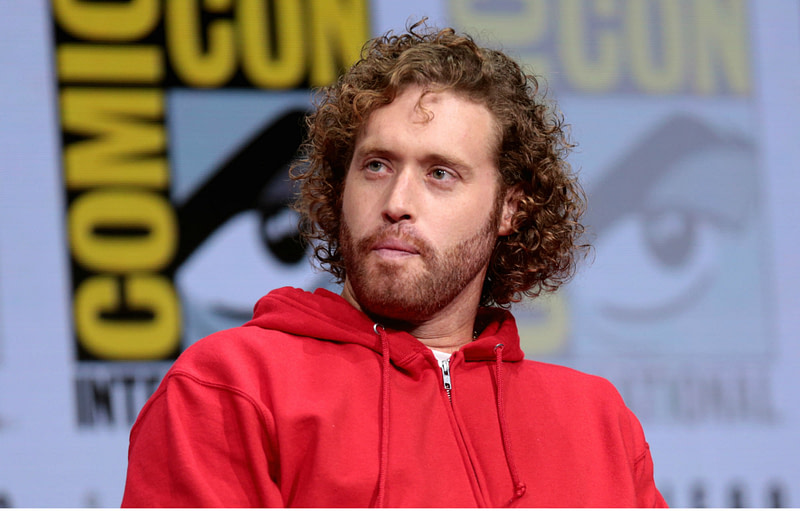 "We're in the final editing," she said. "I don't think so."
Asking everyone to do what Ridley Scott did with All the Money in the World is probably asking for a lot, but Donner also couldn't say one way or another if Miller would be written out after this movie.
"That's a whole studio thing," Shuler Donner said. "I don't know."
The X-Men movies have had their fair share of controversy following them around. Ellen Page posted on Facebook two months ago saying that Brett Ratner treated her terribly on the set of X-Men: The Last Stand, and Donner is on Page's side.
"I back her up 100 percent," Shuler Donner said. "Absolutely. He's horrible. I'm aware he's very demeaning to women, extremely demeaning to women, myself included. Yes, I was aware. Anybody that's female, he's demeaning."
Then there are the allegations that have been following Bryan Singer around for years. He was recently removed from his position on Legion, and it sounds like his place on The Gifted could be in trouble, too.
"Listen, I love Bryan, but Bryan has a lot of demons," Shuler Donner said. "Bryan has some problems, and Bryan needs to take care of his personal problems. That's all I can say."
We'll have to see if Singer ends up being pushed from the X-Men series entirely.
Summary?: After surviving a near fatal bovine attack, a disfigured cafeteria chef (Wade Wilson) struggles to fulfill his dream of becoming Mayberry's hottest bartender while also learning to cope with his lost sense of taste. Searching to regain his spice for life, as well as a flux capacitor, Wade must battle ninjas, the yakuza, and a pack of sexually aggressive canines, as he journeys around the world to discover the importance of family, friendship, and flavor – finding a new taste for adventure and earning the coveted coffee mug title of World's Best Lover.
Untitled Deadpool Sequel, directed by David Leitch, stars Ryan Reynolds, Morena Baccarin, T.J. Miller, Josh Brolin, Brianna Hildebrand, and Zazie Beetz. It will be released on June 1st, 2018.