Time for more Deadpool 2 stuff! We have a new image from Entertainment Weekly showing Deadpool facing off against Russell, who is promising to play a pretty big part in this movie.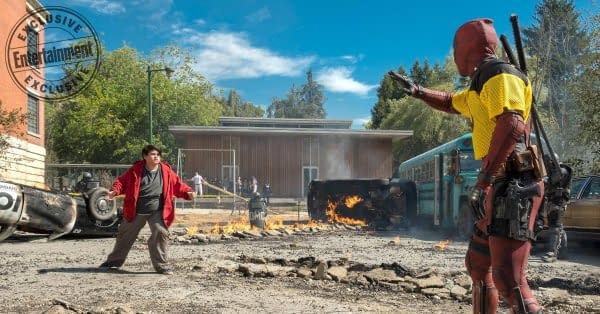 Next we have a new poster shared by Popular Mechanics. It makes fun of the fact that Logan died at the end of Logan, and while it's a bit busy, the art is pretty neat to look at it. There is another mutant we can't see off to the left. We can hope that wasn't where Peter once stood.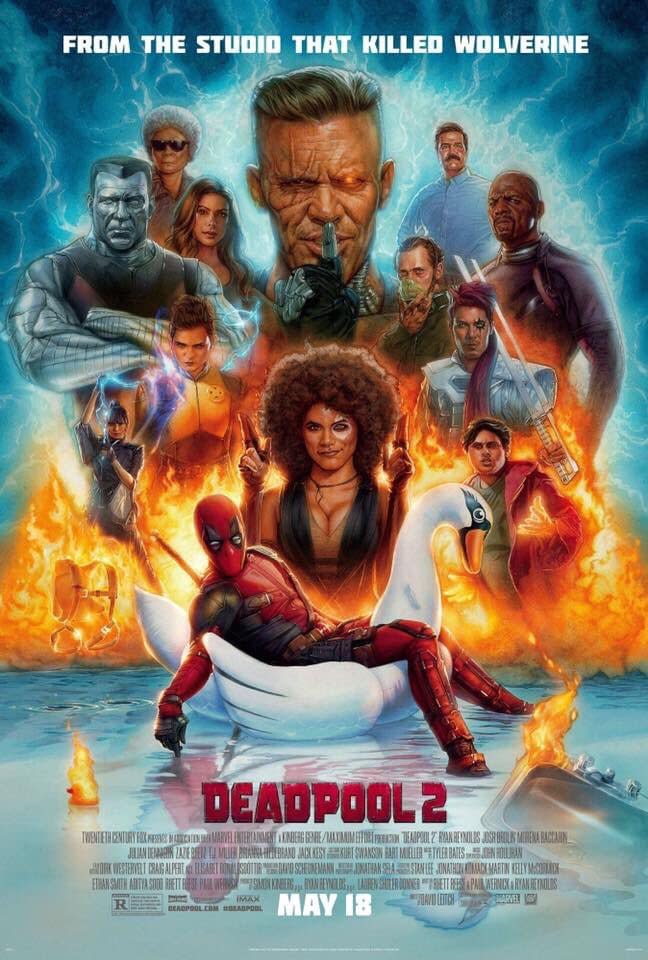 As part of their cover story, Entertainment Weekly has another new piece of information about an element of comic making its way into the movie. In the comics Deadpool has a kid, and that element almost made it into the movie as well.
"The genesis of it was "What if Deadpool had a child?" Like, what if we started five years later and what would that be like? By page 1.5, it was totally untenable," says Reynolds. "We were just like, 'Nope. Nope. No, no, no. This is never, ever going to work.' We went back to the drawing board and kind of reworked it in a way about wanting to have a child, which is something that so many people I know experience on a daily basis — wanting to have a child but can't."
Reynolds went on to compare the first and second movies, with the first being a love story at heart and the second being a family film.
"The first movie is a love story masquerading as a comic-book movie, and this one is kind of a family film masquerading as a comic-book film again."
Deadpool as a father has been interesting to watch evolve in the comics, but taking it out of the movie was probably a good idea. The plot in the comics felt more organic because it was an evolution of a longstanding character. To movie audiences, Deadpool hasn't been around that long.
Summary(?): After surviving a near fatal bovine attack, a disfigured cafeteria chef (Wade Wilson) struggles to fulfill his dream of becoming Mayberry's hottest bartender while also learning to cope with his lost sense of taste. Searching to regain his spice for life, as well as a flux capacitor, Wade must battle ninjas, the yakuza, and a pack of sexually aggressive canines, as he journeys around the world to discover the importance of family, friendship, and flavor – finding a new taste for adventure and earning the coveted coffee mug title of World's Best Lover.
Deadpool 2, directed by David Leitch, stars Ryan Reynolds, Morena Baccarin, T.J. Miller, Josh Brolin, Brianna Hildebrand, and Zazie Beetz. It will be released on May 18th.
Enjoyed this article? Share it!