Denis Villeneuve Wants to Do at Least 2 Dune Movies
Director Denis Villeneuve has proven his ability to take a previously existing science fiction property and make it his own. His success (yeah yeah, box office, blah blah) with Blade Runner 2049 signaled to many that perhaps he really is the right person to bring the Frank Herbert classic Dune back to the big screen. During an appearance at the Rendez-Vous du Cinema Quebecois this week, Villeneuve spoke a bit about his plans with space-heavy film. Specifically, an early estimate of how long it'll take to make the first of what Denis hopes to be the beginning of a set.
"Dune will probably take two years to make. The goal is to make two films, maybe more," he said.
This is pretty promising, as many Dune fans have been hoping for a more comprehensive visual telling of the book. (I myself still love David Lynch's version, and so does Villeneuve). Denis said way back in November of 2016 that his version wouldn't be like Lynch's, and would be more like the book.
"David Lynch did an adaptation in the '80s that has some very strong qualities. I mean, David Lynch is one of the best filmmakers alive, I have massive respect for him. But when I saw his adaptation, I was impressed, but it was not what I had dreamed of, so I'm trying to make the adaptation of my dreams. It will not have any link with the David Lynch movie. I'm going back to the book, and going to the images that came out when I read it."
Brian Herbert has tweeted several times about the status of a script for the upcoming retelling, saying that he's seen a second draft from screenwriter Eric Roth, and that it's good.
There have not been any updates on casting yet.
---
---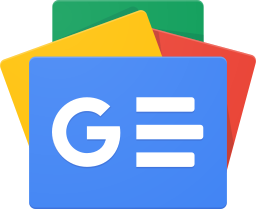 Stay up-to-date and support the site by following Bleeding Cool on Google News today!