Did Jennifer Morrison Just Give Away a Plot Point for Star Trek 4?
The fate of the Star Trek movies has been in limbo for quite some time since Star Trek Beyond didn't do as well at the box office as everyone involved might have hoped. There was finally some movement on the next Trek movie when S.J. Clarkson was announced as the director last month.
Before that there were rumblings that the next movie was going to bring back Chris Hemsworth as George Kirk. The last we saw Kirk he was sending his pregnant wife Winona (Jennifer Morison) off of a ship and stays just long enough to hear the birth of his son, James T. Kirk. The ship is destroyed with George along with it.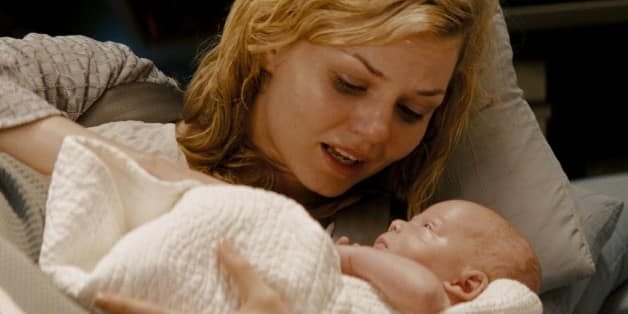 Or maybe not. Fans have been wondering how they were going to bring George back and Morrison, who was recently at Calgary Expo (TrekMovie), might have given away a small plot point. Morrison had a panel that was being moderated by Star Trek Voyager star Garrett Wang and they touched on the opening scene which Morrison might have given something away.
Wang: As an actor, I think it is incredibly difficult to play the role of a mother who just gave birth to James Tiberius Kirk, knowing that your husband is 36 seconds away from death, basically…

Morrison: [interjecting] Supposed death.

Wang: Supposed death, right.

Morrison: [smiling] Just saying.
She could be just referring to the fact that Hemsworth and his character are due to return so he must be alive on some level. However, this is a series where time travel and alternate universes have come up so there isn't any telling how they're going to accomplish bringing the character back. Since Clarkson was just hired this movie is still several years out so we'll have to see what ends up happening.