Disney Springs Celebrates Ant-Man and The Wasp This Weekend
Ant-Man and The Wasp opened this weekend in theaters all across the US, and Disney Springs celebrated by introducing a new photo opportunity near the AMC Disney Springs theater!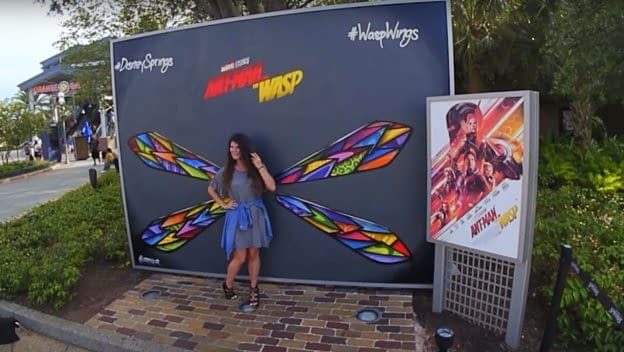 Guests can get their picture taken with wasp wings to celebrate the dynamic hero The Wasp. The Wasp is cunning, smart, brave, and relentlessly fierce. She was my favorite part of this film (and overall, the film was pretty darn great), so it's only natural that Disney Springs would celebrate the newest MCU character.
If you want to try some Ant-Man-inspired food, head over to Jock Lindsey's Hangar Bar for some bite-sized fun inspired by this summer's MCU film. You can catch Ant-Man and The Wasp in theaters now! Check out what we thought of the film here.