Dumbo Flies High in 2 New International Posters
Dumbo is the first of the live-action Disney movies that's coming out this year and it is one that no one is really talking about. Disney hasn't quite kicked up the marketing yet since they are likely waiting for Captain Marvel to come out. Everyone is very focused on that movie right now so there's a very good chance that Dumbo would get lost in the chaos. That hasn't stopped Disney from releasing a bunch of posters and we got two new international ones from IMP Awards [one, two].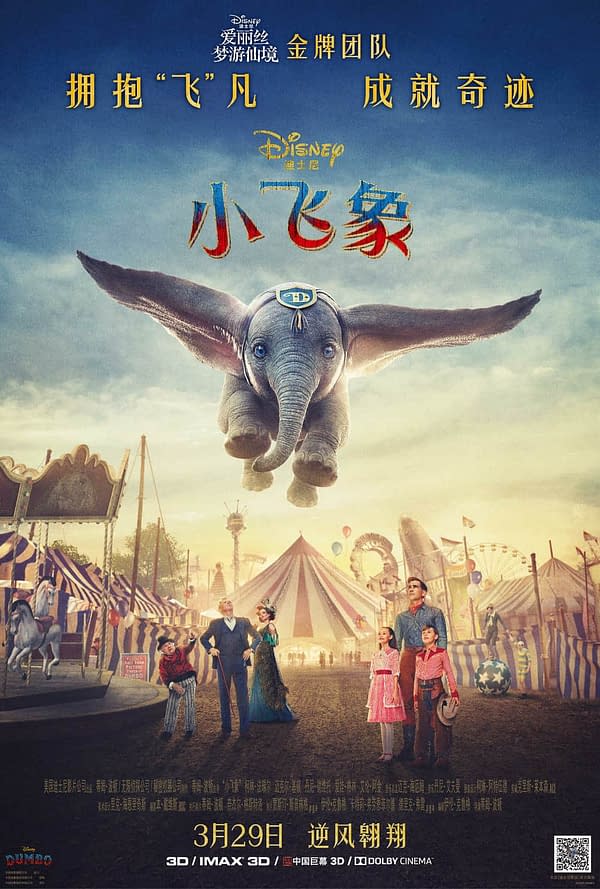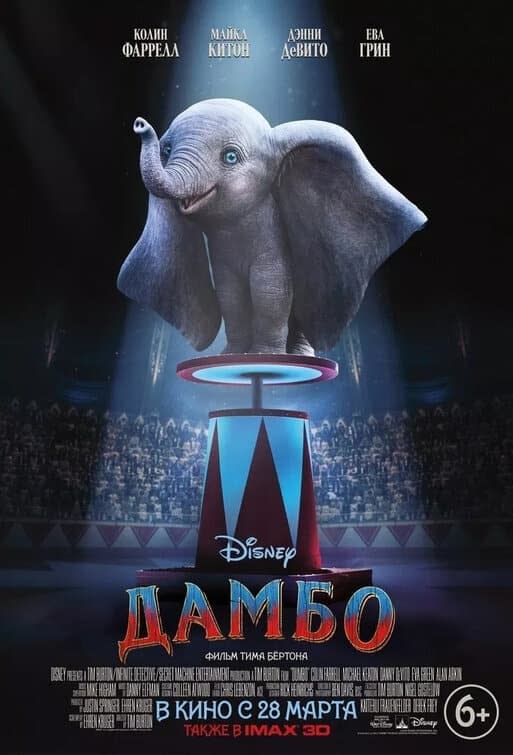 Dumbo might be in trouble if it doesn't matter to generate some serious buzz very quickly. Warner Bros. just screened Shazam! for critics and the embargo is down tomorrow. Shazam! comes out the week after Dumbo and a studio usually only let's an embargo come down this early if they are sure they have a winner.
Summary: A young elephant, whose oversized ears enable him to fly, helps save a struggling circus, but when the circus plans a new venture, Dumbo and his friends discover dark secrets beneath its shiny veneer.
Dumbo, directed by Tim Burton, stars Colin Farrell, Nico Parker, Finley Hobbins, Michael Keaton, Danny DeVito, and Eva Green. It will be released on March 29th, 2019.