We've been saying for YEARS that Logan's Run would be the perfect 70's science fiction property to get a remake. Obviously, other people thought the same thing–there was the 2012 attempt that was set to star Ryan Gosling and be directed by Nicolas Winding Refn but that didn't work out. At one point Bryan Singer was working on one (thank goodness THAT didn't happen).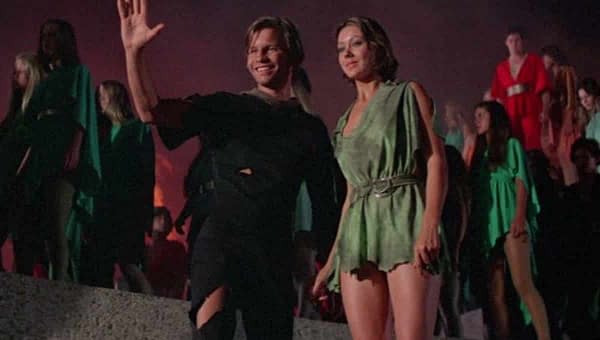 Last we heard, the most recent attempt to remake/reboot/reimagine the property was moving forward at Warner Bros. Pictures with Hunger Games: Mockingjay Part 1 and 2 writer Peter Craig tackling the script, with Simon Kinberg reportedly looking to direct. That update was in March of 2018, so, it's about time for some additional information on that front to make its way out of the Carousel.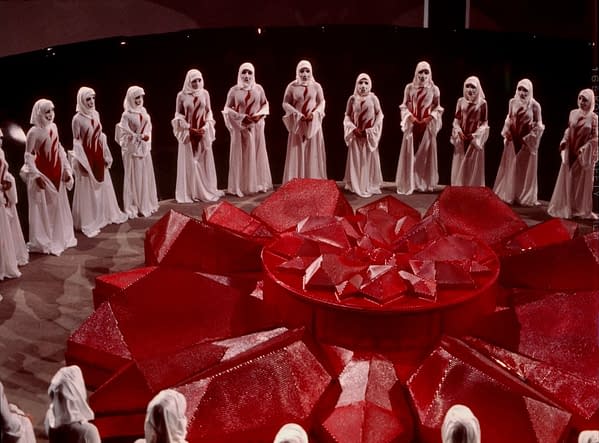 Since THAT hasn't happened yet, we'll instead tell you about Duncan Jones' Twitter inquiry about Logan's Run reboot/remake/reimagining from last night:
I'm not asking for me… just genuinely curious…

Does a Logan's Run remake/reboot/re-interpretation sound like a good idea, or a bad one to you lot?

— Duncan Jones (@ManMadeMoon) January 20, 2019
This, of course, makes us wonder if the Moon filmmaker (who is currently working on a feature film adaptation of 2000AD's Rogue Trooper comic) is possibly thinking about reviving the property.
This is (possibly unintentionally,) a fascinating point… do all sci-fi remakes have to get "grittier?" Total Recall remake. Robocop. Battlestar Galactica. What if you made Logan's Run more absurd. A dark comedy maybe! https://t.co/T7e03bSaWw

— Duncan Jones (@ManMadeMoon) January 20, 2019
Maybe the Logan's Run of today would be less about euthanizing, and more about the rich feeding on the young. Hell, they're already buying plasma from college kids!

— Duncan Jones (@ManMadeMoon) January 20, 2019
But, our favorite responses came from God of War (2018 game title) director Cory Barlog and Bryan Fuller: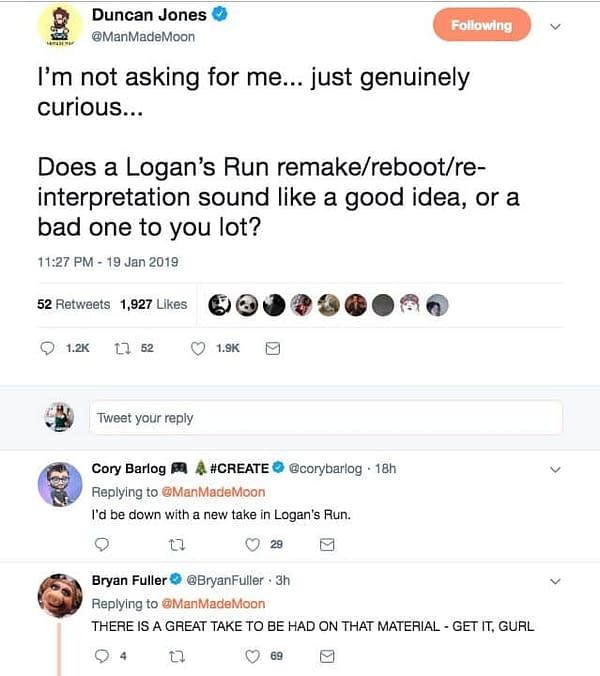 So, yes, please do as Bryan Fuller says Duncan, and GET IT, GURL.
Enjoyed this article? Share it!