Filmmaker Duncan Jones has been teasing his followers for the better part of a week on Twitter, alluding to his next project being a comic book-based film. Today he finally revealed what it's gonna be after much speculation.
We were hopeful he'd be doing one for the two big studios (a Green Lantern flick for WB with his flare and visual prowess would be freaking incredible, or Eternals for Marvel), but that's simply not the case as Jones revealed in this video posted to his Twitter:
As promised… pic.twitter.com/6y3pzn2Cn1

— Duncan Jones (@ManMadeMoon) July 15, 2018
There are several clues there within that video, the drop of 2000AD, the mention of Dredd, etc. all leading up to the reveal of his new haircut.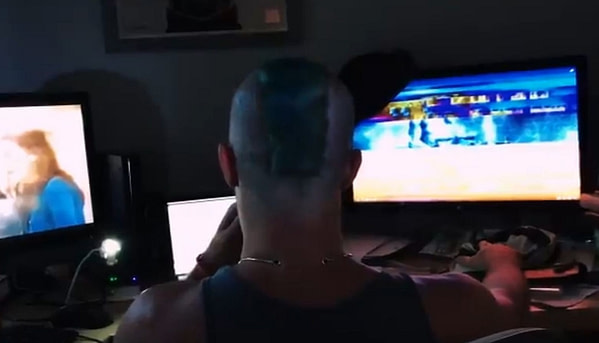 Commenters were quick to comment something-something Zangif (Street Fighter), but it does appear that Jones will be tackling Rogue Trooper, the Genetic Infantryman.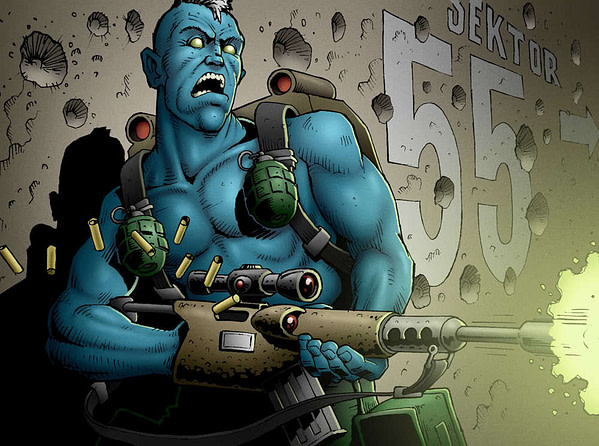 The character first appeared in 1981 in a 2000AD comic by Gerry Finley-Day and Dave Gibbons, and is a blue-skinned genetically engineered super solider who goes on a hunt after the Traitor General.
While not as well known as Judge Dredd, Duncan Jones's style will certainly be interesting in bringing this character to the big screen.
We'll keep you appraised of updates.