'Fast and Furious 9': The Super Bowl Spot is Here
Fast and Furious fans were already spoiled this weekend with the first full trailer for the bonkers new film. During the Super Bowl this evening, they also debuted a new TV Spot for the film. Check it out below:
Here was our reaction to the full trailer from Friday:
How insane is that??? HAN is alive? I do not know how he would be, and how it surprises me that he is, but there he is in all his glory. Fast & Furious logic abounds. I wish The Rock was still in appearing in these films so that he could square off with John Cena, but oh well. And he is playing Dom's brother??? Oh lord, that is actually really interesting. And I may be off, it has been while, did we already know Dom and Letty named their son Brian? That is so cute! How can anyone watch that trailer and NOT get so excited that you wanna run through a wall?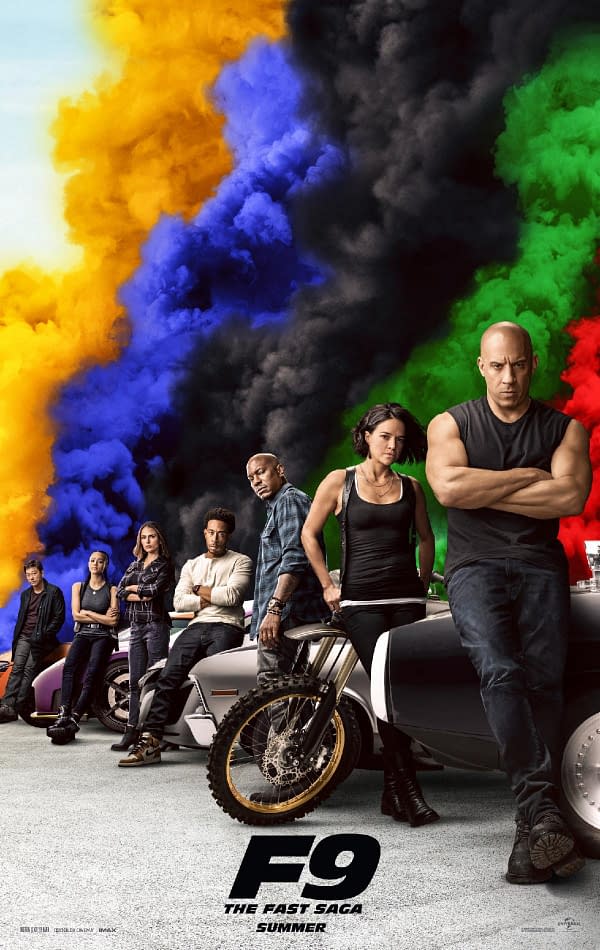 Vin Diesel's Dom Toretto is leading a quiet life off the grid with Letty and his son, little Brian, but they know that danger always lurks just over their peaceful horizon. This time, that threat will force Dom to confront the sins of his past if he's going to save those he loves most. His crew joins together to stop a world-shattering plot led by the most skilled assassin and high-performance driver they've ever encountered: a man who also happens to be Dom's forsaken brother, Jakob (John Cena, next year's The Suicide Squad).
Fast and Furious 9 hits theaters on May 22.