Oscar nominee Felicity Jones made a pretty fabulous comparison between Supreme Court Justice Ruth Bader Ginsburg and Rocky title character Rocky Balboa during the Focus Features CinemaCon presentation in Las Vegas.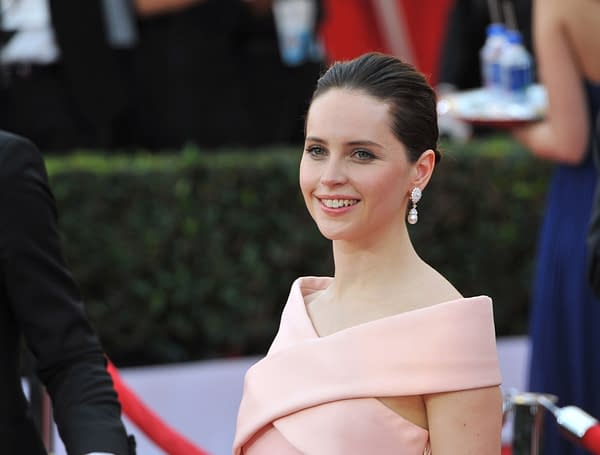 "She reminded me a bit of Rocky. She had so many setbacks and just kept going," Jones said of Ginsburg, who she will be portraying in the feature film The Basis of Sex from Focus Features.
Director Mimi Leder (Shameless, ER, The Leftovers) said the timing of The Basis of Sex is "so amazing because of the #TimesUp and #MeToo movements," understandable considering the film will cover the life of Ruth Bader Ginsburg and her struggles for equal rights and what she had to overcome in order to become a U.S. Supreme Court Justice.
Golden Globe nominee Armie Hammer is playing Marty Ginsburg, Ruth's husband of 56 years who passed away in 2010. Marty was a Professor of Law at Georgetown University Law Center in Washington, D.C. and often spoke of how proud he was of Ruth's success.
Of the four films Focus Features highlighted during their panel, two have female directors, which is a huge deal when you look at the bigger studios' offerings during the convention. Just last year, Focus Features was the number one specialty company, racking in an impressive 14 oscar nominations (and several wins).
The Basis Of Sex is set to release on November 9th, 2018.
Enjoyed this article? Share it!