First-Look Trailer: The Con Is On, with Uma Thurman and Tim Roth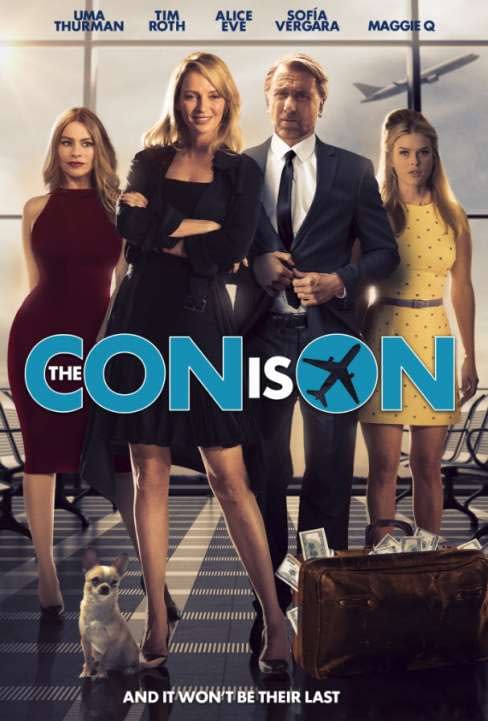 It's been a few years since we last saw Uma Thurman on the big screen, and then today we received the first trailer for The Con Is On, courtesy of our friends over at Lionsgate. It's been in production since 2015 and we'd almost forgotten about it (The Con Is On snuck in under our radar because the original title had been The Brits Are Coming).
The official synopsis from Lionsgate reads:
This stylish, star-studded caper comedy stars Uma Thurman (Kill Bill franchise) as Harriet and Tim Roth (The Hateful Eight) as Peter, a con-artist couple cooking up a jewel-theft scam in L.A. to pay off sexy gangster Irina (played by Maggie Q). Having squandered Irina's loot one drunken night, Harriet and Peter escape to Hollywood, where they plot to steal a priceless jewel from Peter's loopy ex-wife (Alice Eve) to repay the debt. The dazzling cast also includes Parker Posey (Superman Returns) and Sofia Vergara (TV's "Modern Family").
The description reads largely consistent with the original storyline from '15. James Oakley is directing and also co-wrote the script along with Alex Michaelides. The pair had previously teamed up for 2013's The Devil You Know, a mystery thriller starring Lena Olin, Dean Winters, and Rosamund Pike.
The Con Is On will be stealing into theaters on May 4th.
https://youtu.be/t_PvG1YKCjQ