"Deadpool 3": Ryan Reynolds Confirms Greenlit at Marvel
Marvel Studios number one bankable R-rated star Ryan Reynolds is ready to prove his worth to The Mouse. The 43-year old Canuck appeared on Live With Kelly and Ryan on December 24 to confirm development on Deadpool 3. Initial concerns were the PG-13 Marvel Cinematic Universe might not be as receptive, but the actor assured fans the studio's cooperation.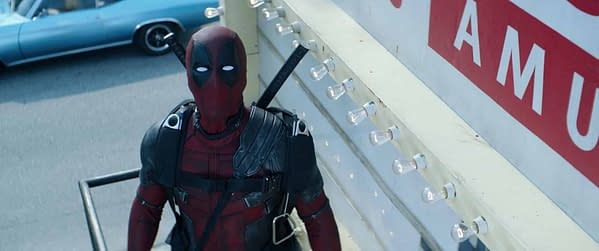 Following Disney's acquisition of Fox, Marvel's Kevin Feige did not announce any plans on how characters from X-Men cinematic universe factors in. The only thing certain was none of the characters had any MCU films planned in the initial Phase IV lineup.
https://youtu.be/ZIxWYuIb5ng
Yeah we're working on it right now with the whole team. We're over at Marvel [Studios] now, which is like the big leagues all of a sudden. It's kinda crazy. So yeah, we're working on it."
R-Rated Success
Whether the approval came due to Joker's success for Warner Bros and DC is up in the air. The Todd Phillips' film starring Joaquin Phoenix became the highest-grossing R-rated film during its run. It overtook Deadpool and its sequel, Deadpool 2 at $780 million globally.
The first two Deadpool films recast Colossus with Stefan Kapicic providing his voice taking over for Daniel Cudmore. Cudmore played the character in human and CG form in X2: X-Men United (2003), X3: The Final Stand (2006), and X-Men: Days of Future Past (2014).
The new class X-Men of Xavier (James McAvoy), Storm (Alexandra Shipp), Quicksilver (Evan Peters), and Beast (Nicholas Hoult) made uncredited cameos in Deadpool 2 (2018). Reynolds provided the voice of the Juggernaut in Deadpool 2, originally played by Vinnie Jones in X3.
What's in the Future for Deadpool?
Among Deadpool's most famous pairings, don't expect a Deadpool-Wolverine reunion any time soon. Despite Reynolds' best efforts, Hugh Jackman remains retired from Wolverine. Sony's also not likely allowing Spider-Man near the Merc with the Mouth outside of possible post-credit scene cameo and that's a huge "if."
Who would you want to see Deadpool face in his third film?