'G.I. Joe: Snake Eyes' Casts Steven Allerick As His Father
G.I. Joe fan-favorite Snake Eyes is getting his own spin-off film. Seen as a refocusing and reboot of the franchise, it will be directed by Robert Schwentke. The film will "follow Snake Eyes, who, while on the hunt for the man who murdered his father, travels to Japan and trains with the ancient Arashikage ninja clan." The film is currently filming in Vancouver and Japan.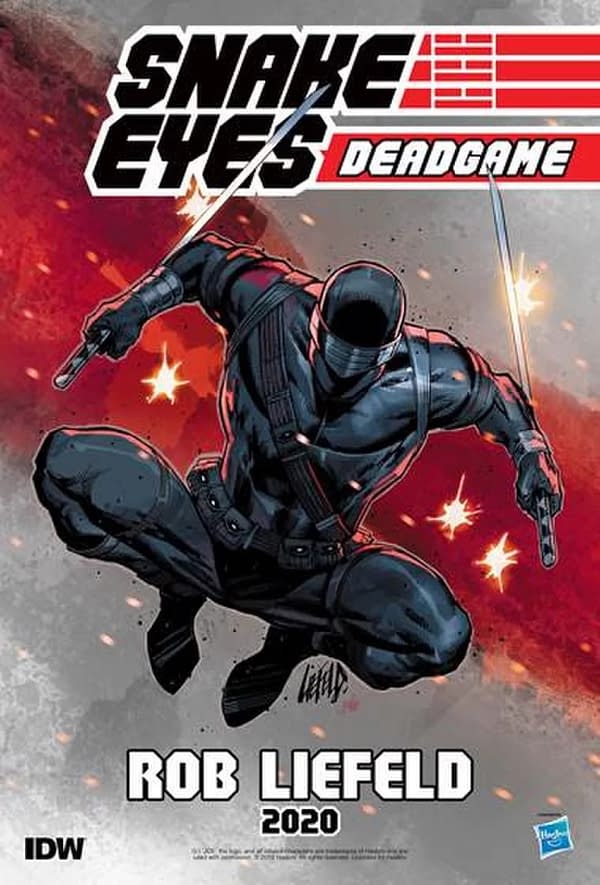 Cast today as Snake Eyes father is Steven Allerick, who has appeared on shows like The Expanse and Fear the Walking Dead. He joins Henry Golding as Snake Eyes, Samara Weaving as Scarlett, Ursula Corbero as The Baroness and Andrew Koji as Storm Shadow. Sounds like the film will cover the G.J. Joe ninja's early years and modern day.
This could be a lot of fun. While the first film in the series Rise of Cobra was…not the greatest, the second film, G.I. Joe: Retaliation was quite entertaining. That film starred Dwayne "The Rock" Johnson. No word on if anything at all from those two films will be carried over here, but I have my doubts that we will see any of that ever again.
The G.I. Joe spinoff film Snake Eyes will open in theaters on October 16th, 2020.