Gemma Chan Takes Part in 'Captain Marvel' Reshoots Too
Reshoots aren't always a bad thing- and the current round happening for Marvel's next superhero release Captain Marvel mean we're getting some extra teasers of things happening on set.
Like this post from Gemma Chan, who is playing Minn-Erva in the first female-fronted MCU flick.
"Back to work," her tweet says, but the real interesting thing is the closeup of the texture on her suit: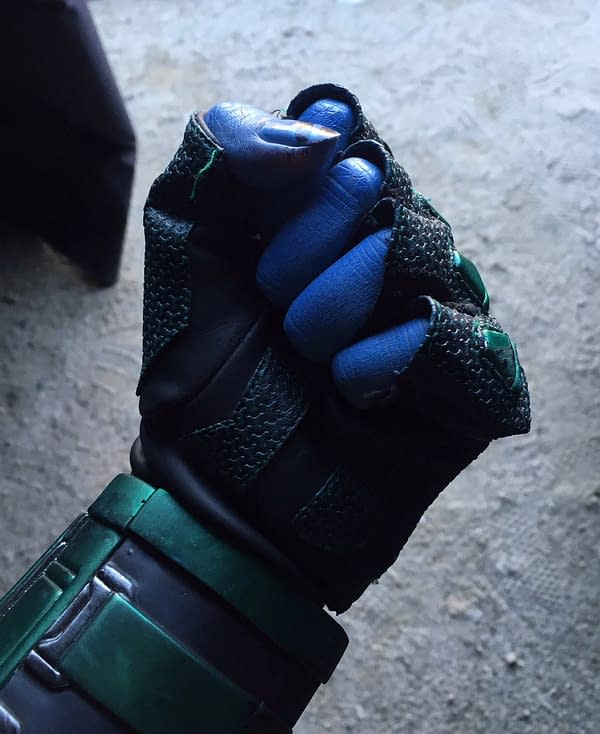 Also, her blue skin! The first glimpse we had of Chan in costume made her skin look sort of Gamora green, so this is nice to see.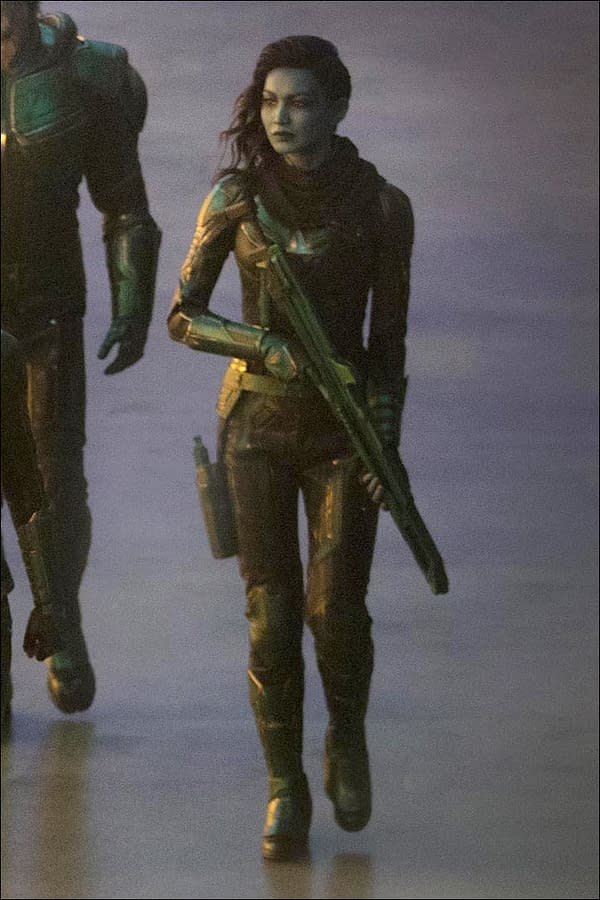 The Minn-Erva in comics-form is a Kree geneticist, and we're sort of expecting that to be the case here, too.
Carol Danvers becomes one of the universe's most powerful heroes when Earth is caught in the middle of a galactic war between two alien races.
The 21st Marvel Studios release is directed by Anna Boden and Ryan Fleck. Brie Larson, Jude Law, Gemma Chan, Djimon Hounsou, Lee Pace, Lashana Lynch, Samuel L. Jackson, and Clark Gregg star.
Captain Marvel is set to hit theaters on March 8th, 2019.