Has Matt Smith Really Left Doctor Who? (SPOILERS) Well, it all depends how you define "left". Spoiler goggles on folks, head down, as Bleeding Cooler Lynda Matthews writes after popping by the current Doctor Who shoot in Cardiff this week. She writes what she, at least, thinks was going on…
Clara emerges from the TARDIS on her mobile phone, looking intense and emotional. She's not speaking to anyone, rather she seems to be just listening. In fact, whatever she is listening to hits her hard, and she slumps into the wall of a nearby store. The message, it turns out, is from the previous incarnation of the Doctor, played by Matt Smith. Hanging up the phone, the Doctor, played by Peter Capaldi exits the TARDIS, and starts an exchange with Clara. He asks if that was the Doctor on the phone. More on that in a minute.
Emotionally, he insists to Clara; he is the Doctor, he's 2000 years old, and he's standing right there, in front of her. Cautiously, Clara walks straight up to this strange, older man in front of her.
Inquisitively, she looks up straight into the Doctor's eyes, inspecting them, looking for the man she knows. The Doctor looks down into his companions eyes curiously, like an owl bemused. Suddenly, Clara throws her arms around the Doctor. For his part, the Doctor awkwardly holds his arms out around her, fingers splayed and startled and uncomfortable.
Clara immediately then clicks back into her normal, bouncy self, asking the Doctor where they are. He replied Glasgow (although we were definitely in Cardiff, I double checked), and they continue to chat before the scene ends.
So anyway, this means Matt Smith kind of has a cameo in the episode, voice only. Why?
Because it actually was "The Doctor" on the phone, Capaldi was heard times saying he wanted to double-check what "Matt's lines" would be on the phone. So we'll get an appearance, even in voice only, calling from the past…
This is in all from the first episode of the new series. It's set in Glasgow, which Queen Street in Cardiff was standing in for. Coleman spent most of her time really psyching herself up for an emotional, heavy scene.
If I were to speculate, I think this scene may be the first time Capaldi's Doctor appears in his new costume. I think it could appear in one of two places in the episode. Either this is early on: my guess, after some initial scenes in the TARDIS with Capaldi in Matt Smith's clothes then this scene he comes out of the TARDIS doorway in his own look. Or it could be at the end of the episode, a denouement for an episode of Clara not knowing what to make of this strange man in the place of the man she once knew. After all, it's one thing to know about regeneration, and another to actually live through it.
---
---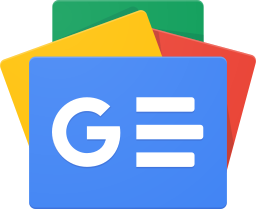 Stay up-to-date and support the site by following Bleeding Cool on Google News today!