Hercules Live Action Remake Coming From Disney And The Russo Brothers
Hercules will be yet another live-action remake on the way from Disney. The Russo Brothers, no stranger to making big-budget films for Disney, will produce the film, which will be written by Dave Callaham (Shang-Chi and the Legend of the Ten Rings). That is way less than the 18 credited writers that had a hand in penning the script for the 1997 animated film. Callaham also worked on Wonder Woman 1984 and will write Spider-Man: Into the Spider-Verse Part 2. The original animated Hercules featured the voice talents of Tate Donovan, Danny DeVito, James Woods, Susan Egan, and Rip Torn. Way too early for casting on this one, though. The Hollywood Reporter had the news.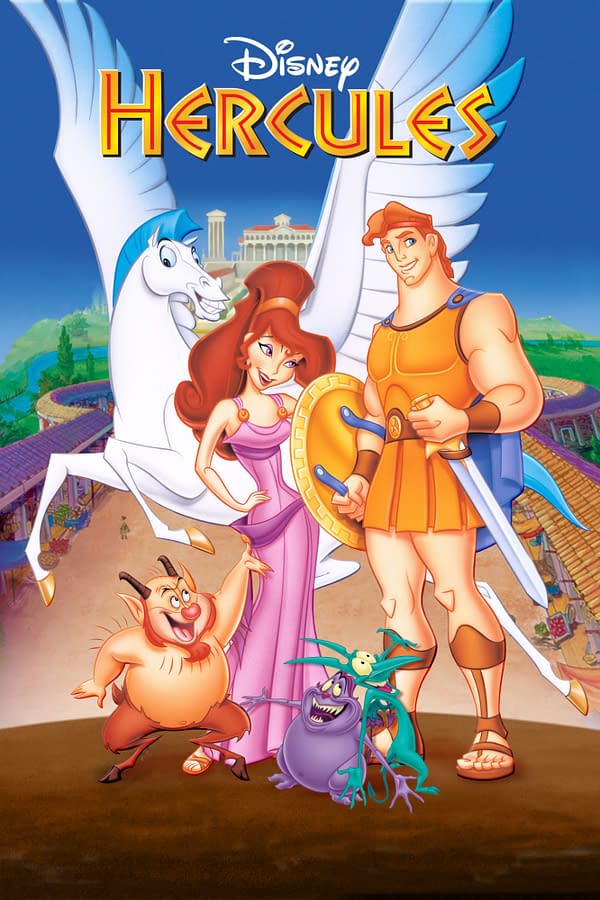 Hercules Casting Has Some Favorites Already
The animated film is one of the most beloved in the Disney arsenal, especially from the late-90's group of movies on the tail end of their significant resurgence. Hercules featured incredible animation and pretty stellar voice work, especially from Egan and DeVito. As a matter of fact, if they begin casting and do not call DeVito, people may riot. Another name who fans have already been clamoring for as this project was rumored is Ariana Grande. That stems from her appearance on the Disney Family Singalong, where she gave a rousing rendition of "I Won't Say I'm In Love" which was the highlight of the entire show.
The biggest surprise here is The Russo Brothers. After the success of their MCU films, they have their hands in everything right now. They started a sports documentary company with Tom Brady; their Chris Hemsworth-led action film Extraction is ruling Netflix. They have so many projects in the pipeline; it is hard to keep track of them all. Now add Hercules to mix. Also, I would think they are aiming for theaters on this one. With the number of effects that the titan's battles will have alone, it will cost a fortune to make this, and I don't see them than just throwing it on Disney+.