We already got the first trailer for Hobbs & Shaw last week, but Dwayne "The Rock" Johnson teased a longer, faster, more furious tv spot would be dropping during Super Bowl LIII.
The new tv spot was actually the same trailer that was released just a few days ago, which you can see here:
BUT, Universal also released four new posters featuring the main players of the upcoming film: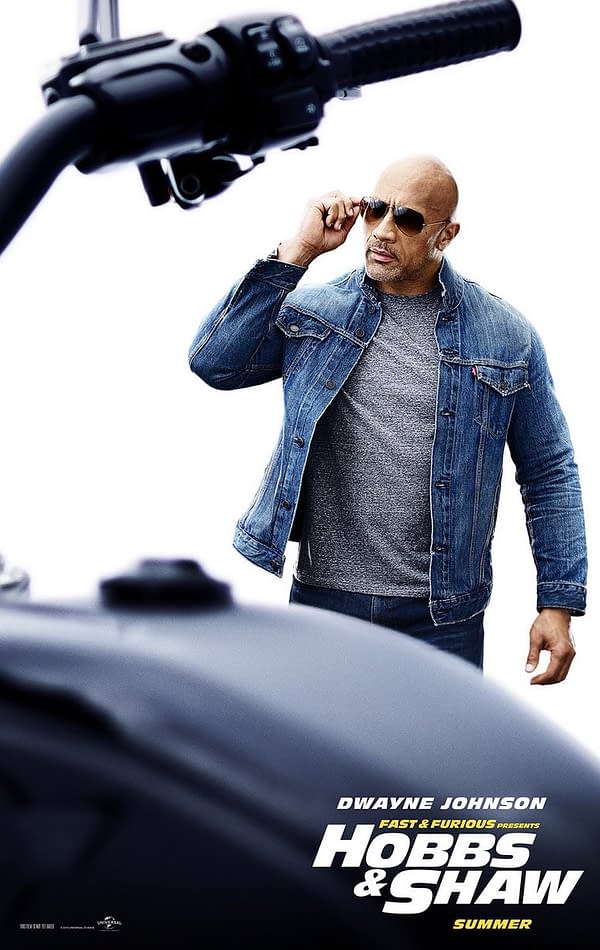 Dwayne "The Rock" Johnson as Luke Hobbs- a career lawman and former criminal-hunting agent of the Diplomatic Security Service, Hobbs is a self-described "nice cold can of whoop ass" who has since gone on to serve America's Diplomatic Security Service as a loyal agent that "always gets his guy."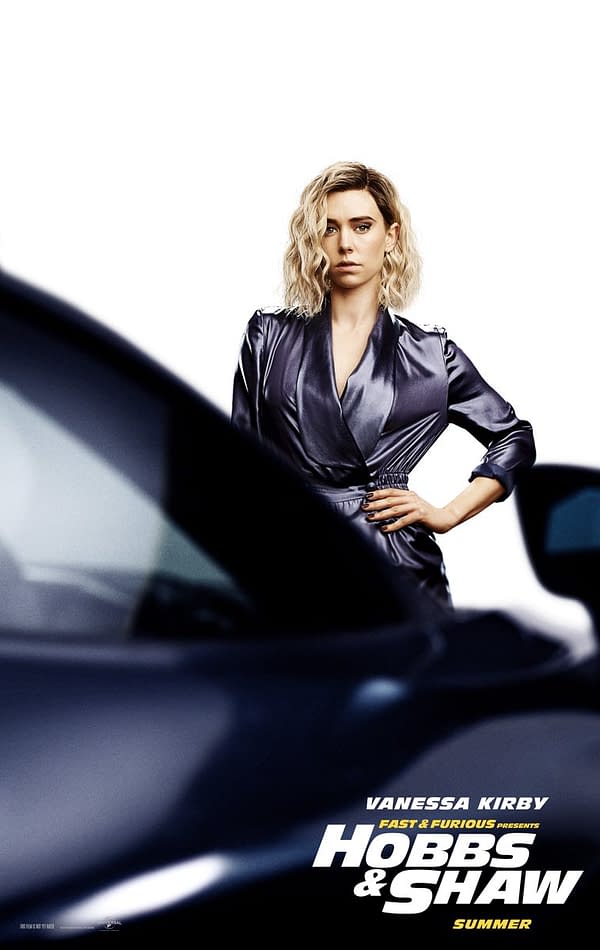 Vanessa Kirby as Hattie Shaw, sister of Deckard Shaw, and MI6 Agent every bit as capable and driven as her brother.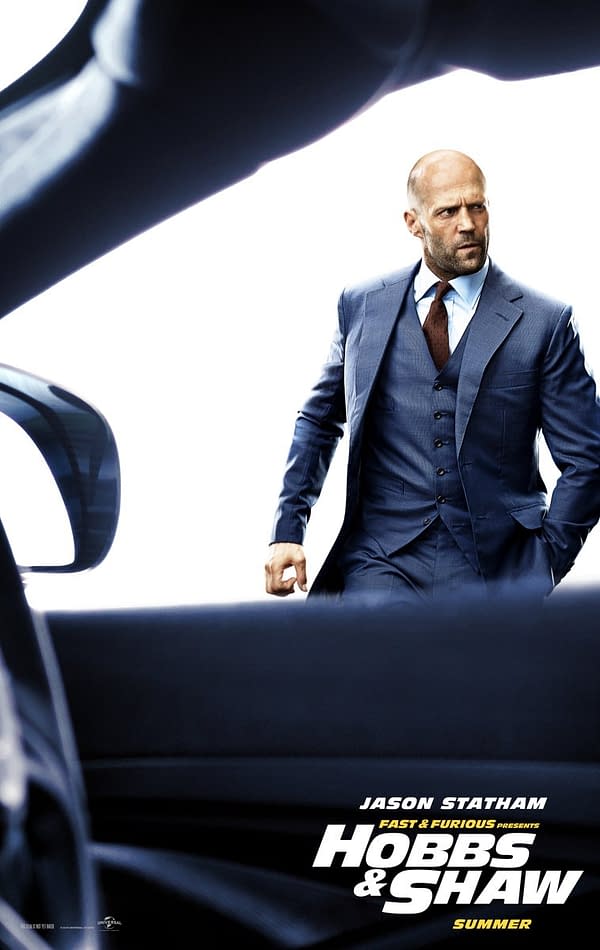 Jason Stathem as Deckard Shaw, former MI6 Agent who's still trying to earn Hobb's trust.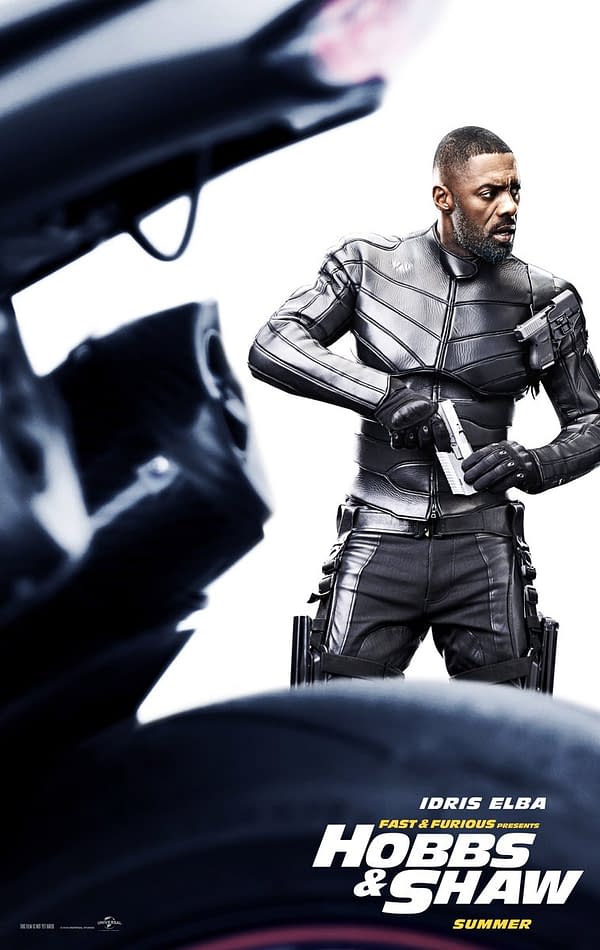 Idris Elba as Brixton, cyber-genetically enhanced bad guy who boasts superhuman powers and a bulletproof suit, who just happens to gains control over an insidious bioweapon that could alter humanity forever. You know, the usual.
Hobbs & Shaw is set to race into theaters on August 2nd 2019.
Enjoyed this article? Share it!