Lily James Will Play A Bank Robber In New Film Peggy Jo
Another Virtual Cannes Film Festival Film announcement to keep an eye on- Lily James has signed on to star as a bank robber in the new film Peggy Jo. The film will focus on Peggy Jo, a bank robber who performs her heists while dressed as a man. They are saying to think "Bonnie & Clyde without the Clyde." It is loosely based on a true story. The film will be directed by Phillip Noyce, who directed Salt. The screenplay for Peggy Jo will be written by Robert Knott. The news was reported on by Deadline.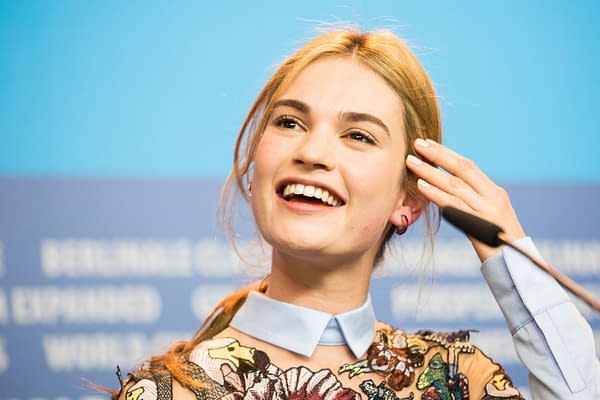 Lily James Can Pull Off A Bank Robber
"Peggy Jo (Lily James) is a beautiful person, prone to be romantically lost in books and films; however, she is not the sort of person who lets life and people get the better of her. When her latest beau turns out to be married to his bank co-worker, she takes matters into her own hands, robbing his bank disguised as a man with a big beard and a back-to-front cowboy hat."
Lily James has reached the point where she needs to step outside her comfort zone and take a role like this. I think she can pull this off, especially the more physical cues the role will require. She acts with her body a lot, and physicality will be a big part of this one. She is more than capable of handling it, though. Depending on who surrounds her, this could turn out to be a huge ensemble breakout cast. Peggy Jo will be a thriller to keep an eye on for sure. Here's hoping that the right studio picks this up and gets it made the right way.